CarProof Founder & CEO Steps Into New Position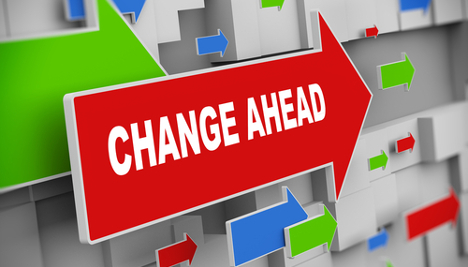 LONDON, Ontario -
The past two years have been full of expansion and movement for CarProof, as the company entered both the reconditioning and vehicle valuation market.
And it seems change is in the air for management, as well. Announced this morning, Paul Antony, chief executive officer and founding member of CarProof, is stepping into the role of chairman. The news was revealed first in a letter Antony sent out to the company's customers and partners.
As the company enters new automotive industry branches and maturity, still growing since its inception 14 years ago, the skill sets required to lead the company, of course, are changing, too, Antony pointed out.
That said, Antony will be providing strategic vision and insight to the company, while taking a step back from the day-to-day operations.
And the CarProof founder and now chairman has already chosen his replacement for the role of CEO.
Ed Woiteshek has been named CarProof's new CEO, an exec whose career lies in the investment industry.
Highlighting the new management team member's history, Woiteshek has spent the last 10 years as a senior investment professional at Hellman & Friedman (H&F), a private equity firm based in San Francisco.
CarProof shared that over the last five years, Woiteshek has been active in researching every major automotive investment asset for H&F in the digital media and information space in North America and Europe, which includes Autodata Solutions, CarProof, ABRA Auto Body & Glass, and Formula one, among others.
While at H&F, Woiteshek led the purchase of a minority share of CarProof and has been on the company's board of directors for the last 14 months.
So, the new CEO is certainly well-versed in CarProof's workings, goals and plans already.
The Road To Transparency
Over 14 years ago, CarProof was launched to increase transparency within the automotive industry in Canada — and that same wish drives the company's growth today, as well.
In a recent interview with Auto Remarketing Canada, Antony said, "We truly believe that transparency in a transaction builds confidence and allows more transactions to occur. That can be B2B (Business-to-Business), B2C (Business-to-Consumer), and C2B (Consumer-to-Business)."
Back in 2004, the "birth" of the CarProof report came about, used by Alberta Registry Agents. And in 2005, auction giants Manheim and ADESA made CarProof VHRs mandatory for all auction vehicles imported for the U.S. — and growth continued from that firm standing.
Now, CarProof offers more than just VHRs.
Last year, it launched its new RECON tool, and this year, the company has entered the vehicle valuation market with its acquisition of Canadian Red Book and plans for a VIN-specific valuation tool to launch in 2015.
CarProof management explained trust and transparency will continue to be even more important as more and more transactions move online — consequently, these two qualities will drive what the company sees as the "next chapter of CarProof."