CarProof Hires 1st Director of Financial Planning and Analysis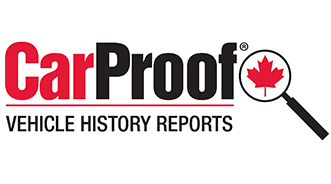 LONDON, Ontario -
CarProof Vehicle History Reports announced this week it has made a hire in a brand new position: director of financial planning and analysis.
Chosen for the role is Alison Doyle, who will be responsible for analyzing company and market data to create "actionable insights," the company said.
Doyle will also work to build operating plans and track their progress.
She will be working closely with CarProof's finance and executive teams while exploring new business opportunities.
"We are ecstatic to have Alison join our team," said Drew Forret, chief financial officer and chief operating officer at CarProof.
"Alison's experience in financial planning and analysis will play an integral part in the future growth of CarProof. We are confident that Alison's strategic business planning and forecasting abilities will enable us to identify new ways to grow and expand the brand."
Doyle has more than a decade of experience in financial analysis, forecasting and budgeting in the telecommunications industry, most recently from her time at BlackBerry.
She has served in the roles of business manager, budget and planning manager, corporate financial analyst and director of planning and analysis.
"I'm thrilled to be joining CarProof because of the incredible business potential that lies ahead," said Doyle. "I look forward to working with the team to explore these opportunities as the company expands into new markets and offers exciting new products and services."
Continue the conversation with Auto Remarketing Canada on LinkedIn and Twitter.