CarProof offering free VHRs due to open recall rate in Manitoba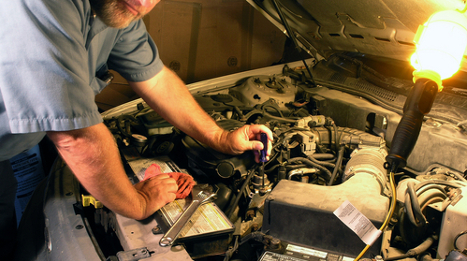 LONDON, Ontario -
The industry has seen more recalls in the past two years than ever before, leaving open recalls and consumer safety a major issue.
Since early 2014, more than 10 million Canadian vehicles have been affected by manufacturer recalls.
Cars are streaming into dealerships for fixes due to recalls, boosting service and parts business, but the amount of vehicles still on the road with outstanding safety recalls is alarming.
CarProof research revealed this issue is particularly prevalent in Manitoba. In fact, the company found more than one in 10 vehicles on the road in the province have been deemed "unsafe" due to open safety recalls.
"Our mission and brand promise is founded in providing critical information that creates trust, transparency and confidence in the end to end used car experience," says Ed Woiteshek, president and chief executive officer of CarProof. "The alarming number of vehicles on the road with open recalls is a public safety issue. It's a problem, and at CarProof we're doing everything possible to help solve it."
Specifically, data collected by CarProof shows close to 100,000 vehicles on the road in Manitoba have open safety recalls outstanding. To put that into perspective, there are only approximately 800,000 vehicles registered in Manitoba.
"This means that more than one in 10 cars on the road in Manitoba have been deemed unsafe to drive by the vehicle's own manufacturer," CaProof management pointed out.
In an effort to increase transparency in the used-car space and to help vehicle owners regain confidence in their car's safety, CarProof is offering all Manitoban car owners a free vehicle history report.
"We are hoping that by offering these reports for free during the next few months," says Woiteshek, "Manitoba drivers will feel confident they are driving a safe car. And as important, we want to alert those consumers that are driving unsafe cars so they can be properly fixed to make our roads safer for all."
CarProof pointed out that while manufacturers and dealers have some processes in place to alert owners when a recall is issued on their vehicles, owners can often be difficult to locate, and sometimes the message isn't received.
CarProof pointed out this move is part of an effort to increase transparency in the used-car space — a topic that has been top-of-mind for company management as of late.
In fact, at the recent Auto Remarketing Canada conference in Toronto this past April, Woiteshek announced CarProof will be heading up "The Transparency Advantage," or TTA, an industry think tank committed to innovation and forward movement in the automotive market.
The organization and its members will work together to examine the current state of the industry, identify opportunities, commission studies and share research that will work to unite the industry around the next phase in transparency, and ultimately, help dealers buy and sell more cars, CarProof explained.
To access free accident history reports in Manitoba, visit https://mb.carproof.com/.