CarProof to Showcase New Reconditioning Tool at 2014 ARC Conference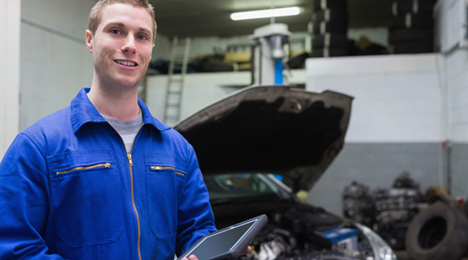 LONDON, Ontario -
Amid the packed Expo Hall featuring the remarketing industry's latest and greatest products at the 2014 Auto Remarketing Canada Conference next week, CarProof will be showcasing its new CarProof RECON tool for attendees.
CarProof — Auto Remarketing Canada Conference presenting sponsor — explained it will be providing conference attendees with an exclusive opportunity to text its brand new reconditioning tool.
Here's how it works: CarProof RECON is available in mobile, tablet and desktop format for dealers, and it uses the vehicle VIN number to determine an estimate of the costs involved with reconditioning a vehicle.
The reconditioning costs are powered by the same database used by insurance companies and body shops around North America for estimating damage repairs.
"CarProof RECON delivers true and consistent reconditioning costs each and every time while allowing dealers to customize things like labour rates to their store," company officials shared.
CarProof RECON will officially launch this summer and will be offered free to all CarProof Dealer Members.
"CarProof RECON is an impartial tool that helps dealers be transparent and communicates the true costs of reconditioning to the customer," says Shawn Vording, director of product management at CarProof. "By using parts costs and labour hours from a neutral third-party, CarProof RECON provides dealers with a verifiable source of data and eliminates much of the guesswork associated with reconditioning costs."
Vording will also be leading a workshop at next week's Auto Remarketing Canada conference, titled "Customer Expectations: How to set, exceed and stay in control."
To register for the March 17-18 conference, click here.
CarProof leadership even noted it will be offering those who visit the CarProof booth at the Auto Remarketing Canada Conference the chance to win prizes as well as provide the opportunity to ask questions and talk to the CarProof team about this new product.