CarProof's First Annual Client Advisory Board Meeting Focuses on New Products & Future Advertising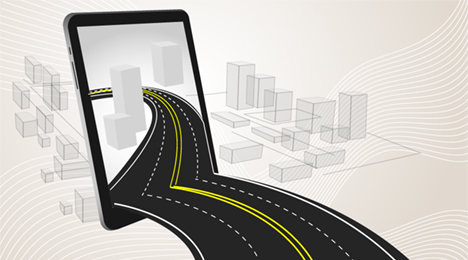 LONDON, Ontario -
In an effort to connect with clients, CarProof Vehicle History Reports held its first Client Advisory Board meeting earlier this month.
Held in Blue Mountain, Ontario, the company invited 40 of its top dealer, auction and corporate customers to attend the meeting.
"Our loyal partners provided us with valuable insight that we intend to put into action beginning in 2014 and beyond," said Marty Meadows, vice president of data acquisition and strategic partnerships.
"Our dealer, auction and corporate accounts are crucial to our business and we want to ensure that they have a role in shaping the new products and services that CarProof will offer in the future. We appreciate the time our customers spent with us last week and look forward to hosting the event again in 2014," he continued.
And the three-day event also touched on new products and advertising in the pipeline.
Meadows told Auto Remarketing Canada, "We came into the event with two objectives. One was to showcase our sincere gratitude to our customers. And Secondly, we wanted to showcase our new product Roadmap to our clients and get their insight as we move forward with the proect."
Meadows described Roadmap, which is set to launch in Q1 of 2014, as a "give-back for the dealers."
"The biggest takeaway from Roadmap discussions during the event is that CarProof is entering the valuation market, and Roadmap is going to allow us to be a significant player in that area," Meadows said.
CarProof will also be launching co-branded, co-operative advertising strategies with many of its loyal customers to build consumer confidence and awareness in used car buying transactions.
Joe Varkey, vice president of communications and marketing at CarProof, said, "Anything you do that is customer/client facing, the first thing you need to do it get the voice of the customer and get an idea of what their needs are and what they like, as opposed to using just what we think is neat. We wanted to get their feedback."
Varkey said attendees were "excited" to hear that CarProof plans to spend on national branding campaigns in 2014.
"In addition to the obvious impact on retail sales, it is really great for our OEMs, dealers, and auctions. Everyone wins when our brand identity is increased," Varkey added.
It seems the company may be furthering its advertising strategy, planning to focus more on educational advertising in 2014.
"We have focused on B2B almost exclusively for the past five years because we wanted to build traction in the B2B market, and that has gone really well. Now what we want to do is educate Joe and Jane on the street and around the country why they need a vehicle history report," Varkey concluded.