CBB data shows Canadian wholesale prices continuing slow slide down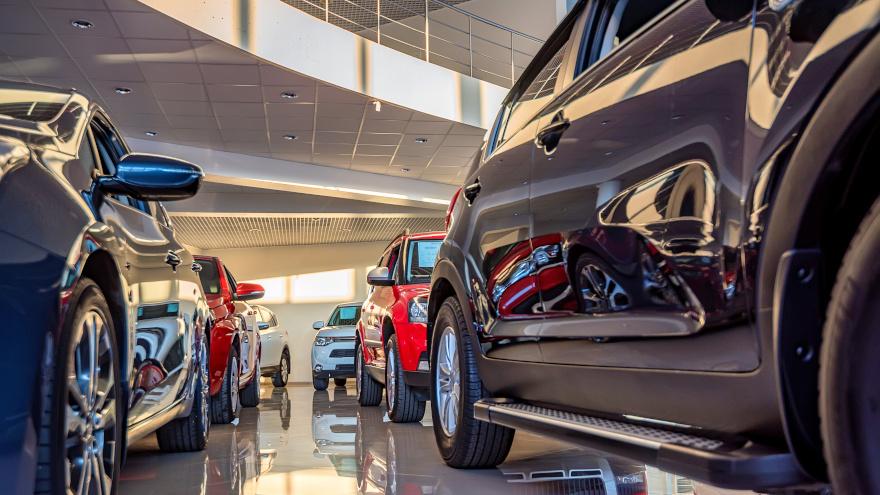 The Canadian wholesale auto market saw prices continue to drop slowly but surely last week. Overall, prices declined by 0.30%, according to the latest report from Canadian Black Book.
Trucks and cars were pretty balanced in terms of price movement, with cars dropping by 0.23% and trucks/SUVs falling by 0.37%, the CBB data shows.
Only one segment that CBB tracks saw prices rise: The subcompact car segment saw a price increase of 0.24%. In contrast, the biggest drops were the full-size van segment (down 1.45%) and the compact van segment (down 0.70%).
For cars, all but nine segments showed a drop in price. In the past few months, trucks and SUVs have seen significantly larger declines than car segments, but that discrepancy seems to be balancing out, CBB said.
As the summer ends and the shopper market moves on to the colder months, the sporty car segment prices dropped by 0.61% last week, followed by the near luxury car segment (0.39%) and compact cars (down 0.38%), representing the biggest drops for cars.
For trucks, 11 out of 13 segments saw prices drop. Again, the full-size vans and compact vans were the biggest decreases, followed by the full-size pickup segment with a drop of 0.59%. Also on the high side for price drops were the compact crossover/SUVs (down 0.49%) and compact luxury crossover/SUvs (down 0.38%).
According to the CBB report, these decreases last week were slightly larger than the historical average. Supply remains tight, and CBB analysts said demand remains high in its weekly market report, especially for more recent and clean condition vehicles.
Cars are still getting stuck in upstream channels. But interestingly, low supply is no longer pushing prices up. Many segments this past week saw movement of less than $100 this week, with the truck and SUV segments once again falling the most. CBB reported that conversion rates varied, with rates as low as 3% and as high as 60%.
Moving from the lanes to the lots, the average listing price for used vehicles was consistent week-over-week, as the 14-day moving average was at roughly $38,350. Price averages have sat around $38,000 for a few months now.
The U.S. market isn't seeing prices drop quite as much as north of the border back at auction. Last week, car and truck segments saw prices drop by an average of 0.08%, while volume-weighted truck segments decreased by 0.05%.
In the industry news segment of its weekly report, CBB shared some analysis on the EV market in Canada, as well.
"EV transition has been a see-saw battle over the past few years, and adding to the mix is the fact that EV's are more expensive to repair and insure," CBB said in the report, indicating this was mostly due to the cost of replacing or fixing the EV battery. This comes to a 20-22% increase in fixes compared to ICE vehicles.
"Due to this insurance companies are more likely to write these cars off for that reason," CBB said.
Further, Swedish battery cell maker Northvolt has committed $7 billion to build a plant in Quebec to make EV batteries.
CBB also offered thoughts on the iZEV program, which according to Transport Canada does the following: The iZEV Program offers point-of-sale incentives for consumers (subject to funding availability) who buy or lease a ZEV vehicle. Only the vehicles listed on the Transport Canada website are eligible for an incentive.
"iZEV program has been incentivizing consumers to purchase zero-emission vehicles to substantial success, but manufacturers will eventually have to sell these models without rebates, so it's good to hear that some OEMs are pricing their EVs in a way that wouldn't see increased MSRP's once rebates are eliminated from the market, at least that's what we've seen examples of from carmakers like Chevrolet, Kia, Hyundai, and Mercedes-Benz," CBB analysts said.