CBB launches Retail Listings Visualization dashboard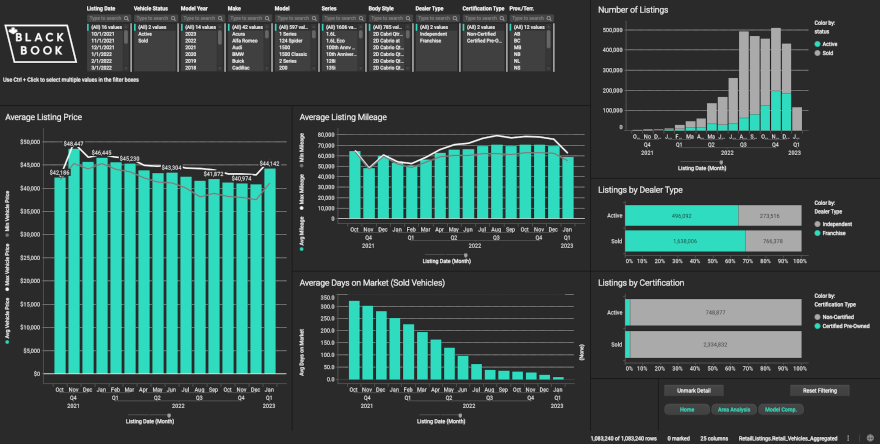 On Monday, Canadian Black Book introduced a Retail Listings Visualization dashboard for the Canadian auto industry that gives its clients into such statistics as vehicle portfolios, brand penetration, in-market and out-of-market sales, and certified pre-owned optimization.
Additionally, the dashboard allows users to spot vehicles for sale in their own markets or in outside markets, while also determining the best markets for specific models.
Users can also see when non-grounded vehicles or unacquired appraisals are listed for sale.
"Industry players, especially OEMs and dealer groups, have never had this easy access to such sophisticated and pertinent automotive retail data and analytics, in one dashboard," CBB senior vice president and general manager Yolanda Biswah said in a news release.
"Providing our clients with the best ways to use our proven data and technology to quickly and accurately identify potential and lost retail opportunities is key to help allow them to plan for success," Biswah added.
The company's colleagues in the U.S. rolled out a similar solution last month.