CBB promotes Biswah to senior vice president and general manager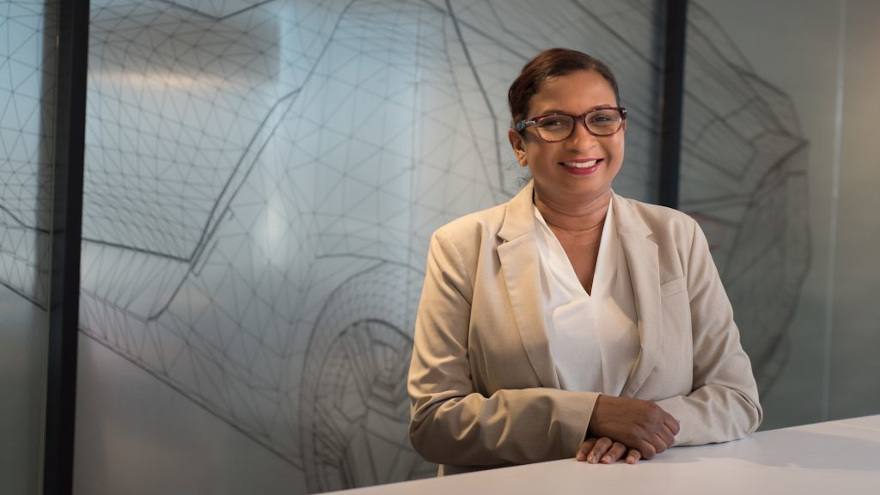 MARKHAM, Ontario -
Auto Remarketing Canada included Yolanda Biswah among the Women & Automotive Profiles in Leadership three years ago.
On Thursday, Biswah continued to show her leadership abilities, having landed another executive promotion at Canadian Black Book since joining the company in 2015.
CBB announced the promotion of Biswah to be senior vice president and general manager. In this role, the company said Biswah will be responsible for the day-to-day operations of Canadian Black Book, with oversight that includes building sales strategy, spearheading new products, and maintaining strong customer relationships.
"The successes that Yolanda has had over the years growing our sales and her tremendous reputation with our clients make her the ideal candidate to lead the next phase of growth at Canadian Black Book," said Tom Cross, executive vice president of Hearst Transportation and president of Black Book.
"We have been beyond pleased with her results and leadership, and I can think of no better choice to lead our operations in Canada," Cross continued in a company blog post announcing the news.
With more than 28 years of sales and customer support management, CBB highlighted that Biswah has spent 16 years in the automotive industry.
In 2015, Biswah joined Canadian Black Book as the director of sales and customer experience. Last year, she was promoted to the vice president of sales, data licensing.
In her new role, CBB said Biswah will continue to report to Jared Kalfus, executive vice president of revenue at Black Book.
"It has been an honor to watch Yolanda's professional growth since she joined Canadian Black Book. I look forward to seeing where she leads the brand next," Kalfus said in the blog post. "She is an asset to not only our company, but to the industry as a whole."
Biswah noted in the Women & Automotive Profiles in Leadership that she sought a career change from the wireless industry, prompting her to enter the automotive space and eventually to CBB, which pointed out that she has continued to trailblaze through her leadership positions.
Biswah has led the Kathy Ward Memorial Golf Tournament and recently has become the face of the Canadian Black Book Best Retained Value Awards.
"I am honored to continue Canadian Black Book's history of strong, female leadership," Biswah said. "This is a deep-rooted Canadian company, and I am proud to lead our diverse team.
"I look forward to being able to continue to bring advanced data and analytics to the market and fostering strong relationships with other automotive companies," she went on to say.