CBB wholesale index reflects consumer trend toward smaller vehicles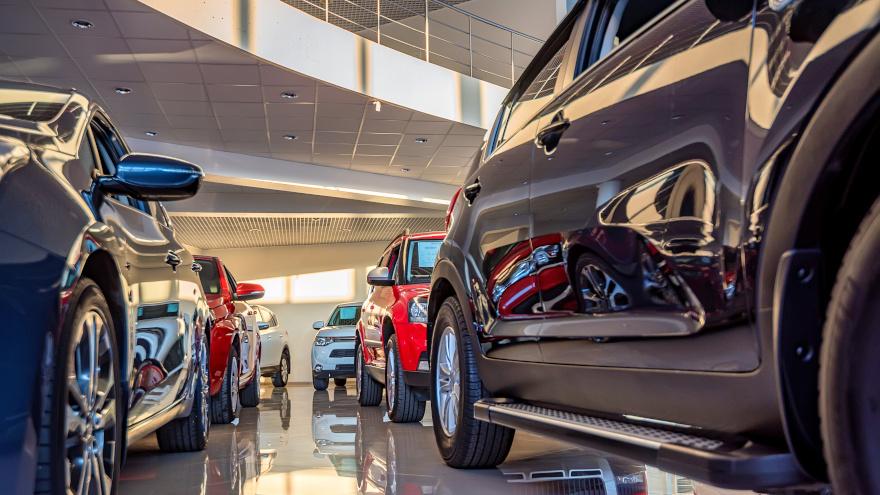 Wholesale vehicle prices fell by over 1% year-over-year in July, continuing a slow march down from March 2022 highs.
More specifically, the Canadian Black Book Index tracking auction prices dropped by 1.4% from July 2022. The monthly drop was slight, declining by 0.3% from June.
Last year, the industry saw prices spike beyond historical highs in the used-vehicle sector, but rates have finally begun to soften, according to CBB analysts.
As prices lower, many have been hesitant to appear rosy on the supply side as inventory has been slow to return. That said, in the press release announcing July results, CBB said the index is "beginning to reflect the slight loosening of supply in the lanes."
David Robins, principal automotive analyst and head of Canadian vehicle valuations at CBB, said in the press release, "Canadian wholesale prices remain high as we pass the midpoint of summer.  Trucks and SUVs continue to decrease at an above average rate as consumers look to lower cost vehicles."
The factors behind demand in the car market are predominantly focused on cost.
"When interest rates began to rise, cars became the more attractive and price conscious option to many, and they were more available in the new vehicle market than Trucks and SUVs," Daniel Ross, senior manager, industry insights and residual value strategy, told Auto Remarketing Canada.
Beyond price tag, cars are often inherently more efficient and cheaper to own by design — "they give way to better fuel efficiency through hybrid, plug-in, and BEV options on top of being the least expensive mainstream options available," Ross said.
Ultimately, when the price of new vehicles is on average above $60,000 and used vehicles over $40,000, the only options below those price points are subcompact SUVs and mainstream car segments, according to CBB data.
"Pair in good fuel efficiency, and the market defines where the value is," Ross said.
And this shift in the market toward smaller vehicles sprung up in a fairly short amount of time — roughly 14-18 months.
With new-vehicle prices at current heights, CBB expects the trend to last longer.
"We've stated numerous times that this market will slowly decline on price retention. Consumers will turn back toward larger vehicles which support lifestyle needs more effortlessly, but only once that happens," said Ross.
And with the rise of electric SUVs becoming more commonplace, this could also help fit consumer needs better and result in a drop in overall car demand.
"The only hesitation with the return to larger vehicles is that with so many new SUVs and trucks in market, those few cars that remain will see optimized strength in retention for being evermore rare," said Ross. "There is still a market for cars, and those individuals will seek them out and encourage healthy demand."
Last year was the year for soaring price tags. The CBB used-vehicle index hit a peak in March of last year at 165 index points. The "run" of unprecedented growth in used values began in the summer of 2020 after COVID hit, and the Index was as low as 100.5 points.
In July, only two segments saw growth. The midsize car segment saw a slight rise of 0.5%, while the full-size van segment rose by just 0.01%. There were no cars that saw a year-over-year increase this past month.
The segments with prices dropping the most last month were compact luxury CUV/SUV (down by 2.69%), near luxury cars (down 1.89%) and full-size cars (down 1.75%). Comparing the years, prestige luxury cars saw rates drop the most from July 2022, coming in at a whopping 20.31% decrease.
Looking toward the rest of the year, should we expect price declines to continue throughout the remaining months of 2023? Although further decreases are expected over the remainder of 2023, Ross said there will be sustained price strength that is dependent on segment.
"Smaller cars will still be stable, and we've started to see stronger retention in pickup trucks as of late, so we can only say that the overall average will show decline," said Ross. "We'll have pockets of strength especially where new-car production is not significant enough to support demand."
But another caveat to that decline is sensitivity towards sales incentives, as the industry sees small amounts coming back to the market.
"As automakers have suggested they don't intend to bring this back in the same fashion as pre-pandemic, the next few months will be witness to that intention," said Ross. "History has shown that incentives tend to be more prevalent around the fourth quarter and the Holidays, so we just have to wait and see if there's been a fundamental change in retail strategies."