CBB's new tool aims to offer big-picture view of Canadian auto inventory landscape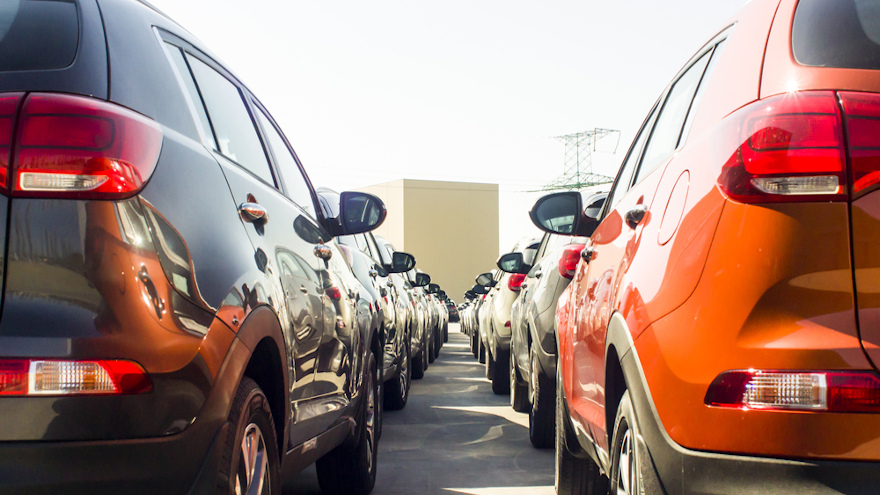 Canadian Black Book recently introduced Pulse, a visualization tool designed to help automotive professionals across various verticals gain insights from retail market data to power their business-critical decisions.
Pulse aims to make it easier for auto professionals to drill down and benefit from retail market data.
Making decisions about buying and selling shouldn't be so difficult, CBB says, in a market with so much data available. But many cannot make sense of this data on their own.
Pulse puts it all together for a bigger-picture view of your market and the country you are doing business in, as well as the opportunity to drill down data in unique markets.
Auto Remarketing Canada was given a demonstration of the Pulse product with CBB's Yves Varin, national director of data licensing. During the demo, Varin explained how the new product can help dealers make sense of today's inventory environment and which cars sell fastest in their markets, among other crucial decision-making data.
The platform is intuitive and well-structured. It presents a variety of key performance indicators from daily listing volumes to market days' supply, and even the frequency of vehicle price changes at the retail level. This pricing data offers essential insights into market dynamics, CBB president Yolanda Biswah told Auto Remarketing Canada.
Users can access the VDP on dealers' websites directly from Pulse, eliminating the need to search and pull up additional windows to get pictures of the vehicle in question.
Another benefit for franchised dealers? OEMs often provide lists of unique VINs to review, to see whether they have been sold or are still on lots. Keeping eyes on all your vehicles minimizes risk. Pulse users can upload these lists and automatically get results back on where these vehicles are, in addition to their status.
From a geographical standpoint, the product offers multiple methods to analyze market penetration at levels such as OEMs, dealer groups, and specific vehicle trims across provinces and regions. Additionally, the tool includes a feature that enables customers to formulate their own territories by crafting geographical polygons, granting visibility into market penetration in distinct areas.
Biswah said the tool is also advantageous for lenders. It provides lenders with a clear view of their floorplan assets and an understanding of how their customers are performing in the market.
Tools like Pulse can be particularly important in today's wholesale environment. In both the U.S. and Canada, supply is low and demand is high. So much so that most vehicles get purchased in upstream channels before making it into the wholesale lanes.
CBB's Daniel Ross, who is senior manager of industry insights and residual values, said Pulse solves a number of problem areas for the auto industry in terms of inventory and portfolios.
The product "addresses challenges of invalid or old data. Pulse retail listings data provide daily updated insights," Ross said. "This enables our partners to make business intelligence decisions based on market conditions optimizing strategies and goals."
As far as alleviating pain points goes, Ross provided the following areas Pulse and tools like it can potentially help auto industry professionals in today's market:
Analysis on Dealer trends/performance
Optimizing pricing strategies
Minimizing days to turn
Vehicle allocation for increased gross profit,
Insights and analysis on the competition
Franchised vs. independent trends
Increasing brand loyalty
Portfolio performance and insights
Data can help dealers make quick responses to current market conditions and trends, as well as provide customized insights down to a geographical local level for strategic planning.
"Inventory management using KPI insights for current and proactive decision making to optimize sales results," Ross said. "Oversight on your portfolio keeping your customers and vehicles within your brand."
These days, most dealers have to be even more careful in their purchases because inventory is one, more expensive, and two, it is constricted.
"Pulse allows our partners to upload their VINS to gain insights if their vehicle is listed in the retail market. These insights allow our partners to analyze trends if customers are keeping their vehicle within the brand or losing them to the competition, including independent dealers. Vehicle details, pricing, CPO vs non-CPO, dealer names, content details and many other insights allows our partners to understand their portfolio performance and plan strategically for immediate and impactful results," Ross said.
It's key today for dealers to be able to sell their inventory quickly and efficiently.
Pulse provides KPIs on all years, makes, models listed in the Canadian market. These insights enable dealers to understand what vehicles are aging compared to vehicles that have quicker turnaround within their brand and competition, Ross said.
Key inventory KPIs include market days supply, days-to-turn, current pricing/historical trends and more.
"These insights enable dealers to allocate inventory much more efficiently to maximize gross profit, while minimizing potential loss and further price changes/marketing," said Ross.