CFLA chief Rothe aims for diversity — on many levels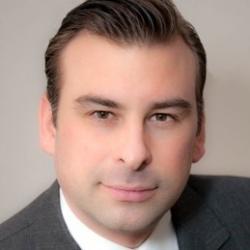 CARY, N.C. -
In these early days of his tenure as president and chief executive of the Canadian Finance & Leasing Association, Michael Rothe says an important part of his job right now is "to listen and to learn."
"I don't want to drive change for change's sake," Rothe said in a November phone interview with Auto Remarketing Canada. "It needs to be thoughtful. My predecessor had been there for 22 years and had done a phenomenal job."
Rothe, previously the director of legal services for the Ontario Motor Vehicle Industry Council, became CFLA president and CEO in October, following the retirement of predecessor David Powell.
And there are two particular initiatives started by Powell that Rothe is helping to carry to fruition, one of which has some parallels to Cherokee Media Group's Women & Automotive: Canadian Leadership Forum.
CFLA, which has joined Cherokee's Auto Remarketing Canada Conference (March 27-28) and Women & Automotive (March 29) events as a partner, has launched a project called the Women in Asset Finance initiative.
That project aims to drive more female representation in higher, senior-management roles in the asset finance industry, "where they do tend to be underrepresented," Rothe said.
The initiative will include such measures as:
— Receptions and luncheons to connect women in junior leadership roles with folks in senior leadership positions, with the goal of creating mentorship opportunities
— Training components
— Partnerships (including its partnership with Cherokee Media Group) to raise awareness of the important of having fair representation of women in the industry
Roche points out that these efforts are not just the right thing to do or even offering "eat your vegetables" benefits, he said.
It also helps the bottom line, he said. Rothe cites a McKenzie and Company survey that indicates a gender-diverse company is 15 percent more apt to perform better than one that is not as diverse.
The Women & Automotive event has similar goals. Now in its third year, the event is a one-day forum for revolutionary leaders, risk takers and agents of change to share and discuss practical approaches for advancing women into leadership roles in the Canadian automotive industry. It aims to provide women entering the automotive industry with the education, networking and career opportunities to prepare them in assuming top-tier leadership roles.
Also, beyond just networking, the event is geared toward fostering connections between mentors and mentees, forging key relationships leading to successful careers.
Driving research, economic impact
Another initiative on which Rothe is aiming to continue momentum is a deep research project where "instead of reacting to issues as they arise, we're going to take a more proactive stance and actually initiate research," he said.
They have two topics in mind for this project, but have not determined which will be selected, "but both are very exciting" and help the industry engage further with government and the broader economic arena, Rothe said.
Speaking of the latter, Rothe said in his first couple of months leading CFLA, he has more deeply learned about the economic impact of the asset finance sector.
"First and foremost, I've learned the importance of this industry in terms of it being a driver for the broader economy," Rothe said.
CFLA covers the vehicle leasing/finance arena, but also the equipment finance/leasing side. Combined they're a $380 billion industry in Canada.
The sector has its biggest impact on small to medium enterprises and consumers, he said.
The industry finances everything from construction equipment and photocopiers to cars. Such financing provides money to businesses that might not otherwise have it and helps them grow.
'Get that rocket fuel'
While again, his first mission is that of a listener and learner, Rothe has a number of focuses he is eyeing.
Some of the items he will focus on are CFLA's internal governance of the organization to make it a bit "tighter," and "leveraging technology better." For example, on the latter, using videoconferencing instead of teleconferencing or streamlining the website.
"And then finally to raise the profile of the association, not to the public generally, but to thought-leaders, both in government and in the industry, and to do that through the use of research.
"There's a lot of valuable data that CFLA has access to," he said, "some of which we, by design, would keep internal to our members, but some of which could be leveraged and made public" to show the value of an industry that sometimes gets lost in the "shadow of the larger banks."
The industry CFLA covers is an "important" alternative to larger banks for folks to get financing. Rothe emphasizes the importance of "diversification" in financing, which allows smaller businesses the chance to blossom – entities that, "might not otherwise be able to get that rocket fuel that will juice our economy and help move us forward."