Chrysler, Ford Ramp Up Fleet Sales in 2013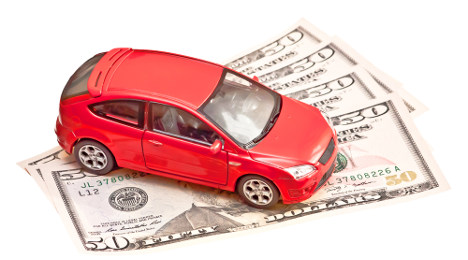 MISSISSAUGA, Ontario -
Though rental and fleet sales for automakers can be looked at in a variety of ways — as many automakers try to pass of some of their harder-to-move products in this fashion — these types of sales normally bode well for the used-car market in the near-term.
With used-car supply so low, rumors of high fleet and rental sales can be good news for dealers as this means most of these same units will flow back into the wholesale pipeline in the next three to five years.
Last year, Ford trucks and Chrysler cars were the most dependent on fleet registrations, according to the latest analysis from DesRosiers Automotive Consultants.
And overall, according to data from IHS Automotive, approximately 20 percent of new light vehicles registered in Canada in 2013 were sold to fleets.
"Fleet sales is a fascinating area of the automotive industry in Canada — a market that has the potential to be a valuable and profitable sales channel, but can also represent a loss-making dumping ground for hard-to-move products," DesRosiers analysts stated.
At a manufacturer level last year, Chrysler has the highest fleet penetration sales, with approximately 42.6 percent of the company's sales being fleet registrations.
DesRosiers pointed out Chrysler and Dodge cars are "common fixtures" on rental lots, and strong fleet sales have been part of the company's recovery strategy.
It remains to be seen if this high fleet penetration rate will remain consistant, though, as Chrysler begins offering new products in its passenger car lineup.
Moving on the truck side of the business, Ford leaned on fleet sales the most, with 30.2 percent of its sales going to lease registrations last year.
The popular, high-volume F-Series pick-up is more "fleet dependent" than any of its competitors, according to DesRosiers.
These trends may contribute to the loosening in used supply predicted to begin 2016 due in part to an influx of off-rental vehicles.
"Beginning in 2016, used-car prices will decline through 2019, falling below current levels," RVI analysts said.
According to RVI, these price drops will be due largely to "increases in the supply of used vehicles and more competition among car manufacturers," both of which will serve to put downward pressure on used-vehicle prices.
Used-vehicle supply is expected to start increasing this year and continue rising through 2019.
According to RVI's Used Vehicle Stock Index, supply is currently up 1.2 percent from 2013 rates, and used supply will expand 2.9 percent in 2015 versus this year.
For more on how wholesale prices are panning out this year, see the below Auto Remarketing Canada story:
Q1 Auction Price Spike to Linger