Chrysler, GM Add to 2014 Recalls This Week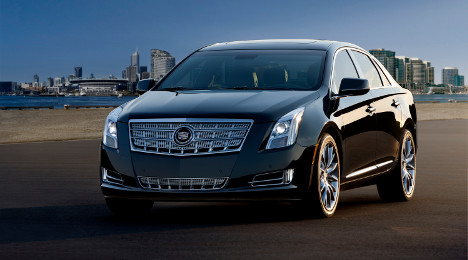 DETROIT -
Both Chrysler Group and General Motors announced more recalls this week, adding to the unprecedented list of reported issues this year.
Chrysler Group is recalling an estimated 230,760 sport utility vehicles around the world —15,898 of which are in Canada — to install a new part to prevent a fuel pump issue that the company says could cause the vehicles to stall or not start.
Chrysler said it had discovered in an internal review that some fuel-pump relays in certain 2011 Jeep Grand Cherokee and Dodge Durango SUVs were susceptible to deformation.
The fuel-pump relay is inside an integrated power module that helps manage other vehicle function, but none of those other functions are affected, Chrysler said.
Chrysler Group isn't aware of any accidents or injuries related to the issue.
The company will be contacting customers when they can schedule service.
The recall also covers an estimated 188,723 SUVs sold in the United States, 7,126 in Mexico and 19,013 outside of North America, Chrysler said.
Chrysler said it would advise customers when they can schedule service.
GM Recalls Continue
Over at General Motors, the company had yet another large recall to announce this week.
The company recalled more than 220,000 cars to correct a brake problem that could increase the risk of fire.
The recall affects GM's Cadillac XTS model from 2013 and 2014 and recent versions of the Chevrolet Impala. Most of the owners are in the U.S. and Canada.
The majority of the vehicles, 205,309, are located in the U.S.
The latest recall covers the Cadillac XTS from the 2013 through 2015 model years and manufactured between Feb. 14, 2012 and Aug. 22. The recall also includes the Chevrolet Impala from the 2014 and 2015 model years and manufactured between Jan. 15, 2013 and Aug. 22.
In the affected vehicles, the National Highway Traffic Safety Administration indicated the electronic parking brake piston actuation arm may not fully retract causing the brake pads to stay partially engaged.
"Brake pads that remain partially engaged with the rotors may cause excessive brake heat that may result in a fire," the U.S. regulator said.
GM told NHTSA it will notify owners, and franchised dealers will update the electronic parking brake software, free of charge. The recall is expected to begin this month.
GM says it is not aware of any deaths or injuries resulting from the defect.