Co-Auto Dealers Have New Service Plan Options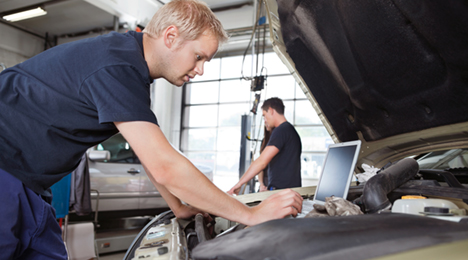 ST. LOUIS -
Now, Co-Auto dealership members have a few new options when selling service plans to customers.
This week, reconditioning company Dent Wizard International announced a new partnership with Co-Auto — a cooperative buying group dedicated exclusively to servicing new car and truck dealerships throughout Canada.
Under the agreement, Co-Auto dealership-members will be able to sell Ding Shield and Ding Shield Preferred, two options of appearance service plans for F&I.
The company shared these are the first such plans in Co-Auto's portfolio of products and services.
"Many larger dealer groups have realized the benefits of offering Ding Shield plans," said Aaron Cooper, Dent Wizard's director of finance and insurance. "By working with Co-Auto, we can also provide competitively-priced plans to the independent new car dealerships in Canada, so they too can see increased revenues in F&I."
Currently, Co-Auto offers Ding Shield plans to dealerships in the provinces of Ontario, British Columbia, Alberta and the Maritimes.
Highlighting the new service plans in greater detail, Ding Shield provides ding and dent repair using paintless dent removal, with unlimited repairs to the hood, trunk, doors, fenders, roof and quarter panels for the length of the service contract.
Ding Shield Preferred is a step up, and provides all aspects of Ding Shield, plus windshield chip repair and alloy wheel damage repair.
The plans provide coverage for up to six years and are backed by Dent Wizard's lifetime limited warranty.
"Appearance plans sold in the F&I office are a proven way for dealerships to increase revenues in a market where margins are a challenge to maintain," said Trevor Dawson, Co-Auto's vice president. "And Dent Wizard is a reliable, proven source for these plans and the execution of the repairs."