COMMENTARY: The case for starting the finance journey on your website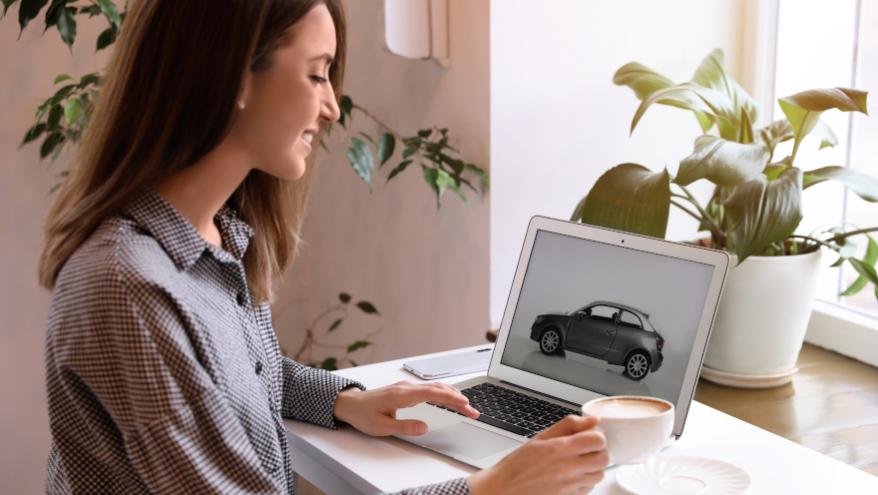 LONDON, Ontario -
You've just spent three hours with a customer and when it's time to run their credit, you learn the bank won't even loan them a pen. So, you decide to discuss credit up-front with your next customer and they're visibly annoyed.
Sure enough, that next customer is prime, and now has a frustrated look on their face as they leave the dealership. Talking about money is tough. One alternative to handling it in the store is creating the opportunity for customers to apply for financing online before they even step foot in your dealership. But with customers often being sensitive to credit checks, what's the best approach?
Do customers want to apply online before they shop?
We surveyed over 2,000 recent new- and used-car buyers, asking if they would be interested in applying for financing online before shopping for their next vehicle.
We found that 34% would like to apply online, 43% would prefer the current way of working with a dealership, and the remaining 23% aren't concerned as they know they'll pay cash. New-car buyers are slightly more interested in the prequalification process than used-car buyers, but that's largely because they're more likely to use financing.
How online financing can win more business
Customers who want to apply online want the opportunity to shop with their payment expectations in mind. Completing a finance application online will allow them to focus on vehicles they can afford, know their exact payment upfront and allow them to shop rates and payments.
While creating the opportunity to cross-shop your rates might seem risky, over half of the vehicle buyers who want to apply online paid cash or bank-financed their most recent purchase. These customers might be ready to decline finance in person, but research has found providing the opportunity to cross-shop is one of the best ways to win over customers planning to bank finance.
Why not apply online?
Customers who want to keep the status quo and apply for financing in person believe they already know what they can afford, find the current process to be easy, and think applying in person could get them a better rate.
These customers were not driven by concerns like lowering their credit score due to additional credit applications, nor did they spend any more or less money on their vehicle purchases.
Present online credit applications as an education opportunity
Offering credit applications online is a great opportunity to improve your store's finance process. Both the dealership and the customer stand to benefit from customers being able to focus on vehicles they can afford and not being sticker-shocked when they see their payment in the dealership.
The key is presenting the credit application as an education tool focused on helping car buyers make an informed decision while shopping. This educational approach will attract customers who want to know what they can afford and even attract customers who weren't considering financing with you in the first place, while avoiding making anyone feel like you're questioning their finances.
Drew Harden is manager of customer experience research & insights at CARFAX Canada. This commentary is part of the company's Driving Insights series.
Driving Insights is an information series designed to help used car dealers better understand the motives and behaviours of Canadian used car buyers. The research, designed by CARFAX Canada and executed by Dynata, is based on the most pressing questions of dealership management and staff across Canada, answered through a national survey of 2,000 Canadians who recently bought a car from a dealership. If there's a question you'd like us to address, email insights@carfax.ca and we'll get you some answers!