COMMENTARY: From digital to on the lot — Navigating the winding road of attribution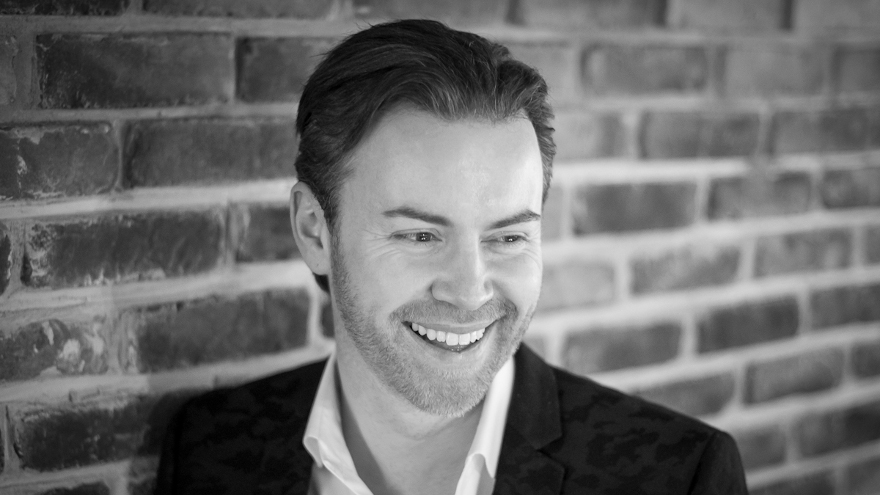 TORONTO -
When it comes to selling vehicles, trying to fully understand where and how online marketing translates into actual sales on the lot can be a frustrating exercise.
Intuitively, most dealers get that they need to be doing some level of digital marketing, since 83% of car buyers now use the internet in their journey, but the effort to try to figure out where to invest the time and money for the best return is often fraught with contradictions and confusing signals.
To better understand the attribution dynamics of linking sales back to online behaviours, autoTRADER.ca initiated a third-party study, by Dig Insights this past summer to try to shine a light on what drives consumers to visit a dealership in the first place and examine the role various digital marketing tools and platforms play along their path to purchase.
For the study, the research firm conducted a series of on-the-lot interviews with close to 500 visitors at 30 dealership locations across Canada. All respondents were screened to be primarily visiting the dealership with the intent to purchase a new or pre-owned vehicle at some point. Further, a quarter of all respondents purchased a vehicle during the very dealership visit during which they were interviewed, pointing to the high accuracy of the survey responses.
The study came up with some interesting findings, including:
Dealership visitors who do not end up purchasing a vehicle on the spot often express their intention to visit an online automotive marketplace at some later point in time. Online automotive marketplaces are a very important source of information in the consumer's research process (widely used as a research tool to learn/compare prices).
Prior to visiting a dealership, customers typically have already done their research and, in 40% of cases, had spent a month or more researching online before setting foot on a dealer lot.

While digital marketing attribution systems are getting better at connecting the dots between online marketing and offline behaviours or conversions, dealers still have a challenge in establishing a definitivecorrelation between their online marketing efforts and cars moving off their lots.
The biggest ongoing challenge is that online generated sales leads are an increasingly poor indicator of the value of online marketing, since very few consumers show a willingness to provide their personal information to a dealership before visiting the lot to view a car. This was consistent no matter how the consumer had found the car, be it a marketplace, dealer website, etc.
Unsurprisingly by now, the research shows that online marketplaces are an extremely important and underestimated driver of physical footfall or "walk ins" to automotive dealerships.
Almost half of all respondents had been driven to visit in person via a marketplace. However, for a variety of reasons, only a minority of marketplace users go to the extent of submitting a lead to a dealership, vastly preferring to turn up in person unannounced. In turn, when dealers are measuring the effectiveness of online marketplaces and indeed any digital marketing tactic, they should not be measuring results solely on the number of direct leads generated, as it fails to paint the whole picture.
New-car buyers tend to spend slightly longer researching their options ahead of time, but they are also closer to conversion by the time they visit a dealership. Used- car buyers are more likely to visit a dealer while still in browsing mode and need more time and encouragement to convert to an actual purchase.
Thus, for new-car sales, in particular, the upper funnel window when the consumer is doing their initial online research is a pivotal time to influence them through effective digital marketing.
Online marketplaces play an essential role
With 44% of research participants identifying online automotive marketplaces as their primary source of pre-purchase vehicle information — more than any other source, including dealership websites, social media, traditional media, etc. — they clearly have strong influence in boosting footfall and, ultimately, sales at dealerships.
Even among dealership visitors who did not visit an automotive marketplace prior to their visit, 51% said they intended to visit an automotive marketplace at some point after their visit.
Most interestingly, there was a wide variance in the ability of different marketplaces to convert consumer visitation into physical car purchases, meaning not all marketplace leads or even VDPs, are made equal. While marketplaces are vital, choice of marketplace is critical.
One of the most important considerations from the research, as it relates to attribution, is that dealers should consider a more analytical approach to assessing the value of the online leads coming into their business and the role they play in bringing a customer sale to a successful conclusion.
As face-to-face interviews with real car buyers moments away from a purchase have indicated, most have no interest in submitting an online lead to any car dealership via any means. With this in mind, it would be wise for dealerships to closely scrutinize the leads that are coming in and consider how much value online leads bring relative to other practices that are proven, through research, to help sell cars and drive profit.
To this end, we advise dealers to be more proactive and challenge marketing vendors and partners of all stripes to demonstrate exactly how they can generate sales for your business and not just take lead forms at face value.
True marketing partners will be able to draw a straight line between their service offering and the sales you make in your dealership. It can begin as simply as deploying surveys asking "where did you hear about this car?", and continue with more advanced attribution methodologies — such as those our team are developing to connect online behaviour with offline actions.
After all, you want to be spending your time and marketing dollars driving real, motivated buyers through your doors, not on chasing unqualified leads.
Ian MacDonald is vice president of strategic marketing at autoTRADER.ca.