COMMENTARY: Spinning virtual shoppers into actual buyers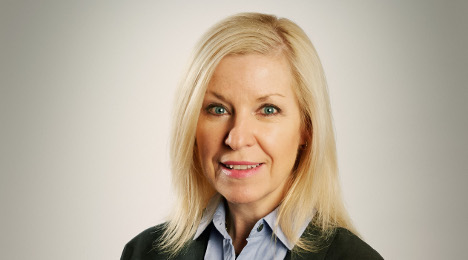 TORONTO -
Remember "there's an app for that?" It was the marketing slogan for one of the earlier generation models of the iPhone. For today's dealers, facing the dizzying array of product marketing solutions being pitched from all corners, it might feel like there's an endless loop of that old slogan squawking away somewhere.
The question is, which shiny new marketing thing is going to give you the maximum return on your investment?
In my conversations with dealers across the country, there is one consistent challenge that continues to be a top priority to solve: How to effectively drive engagement and conversions on VDPs, and how does video play a part of the solution?
There's no question that the consumer path to purchase these days resides largely online. Buyers have never before been able to do the level of homework that they can — and are doing — before making any contact with your dealership.
They're researching and filtering, narrowing down the hunt to that particular make, model and trim package you've got sitting on your lot, all from the comfort of their couch or mobile phone.
That's why understanding how to drive consumer engagement through VDPs is critical. And that process starts with a comprehensive vehicle merchandising strategy. If your dealership has committed to such a strategy, well done! If not, you're getting left behind.
Essential components of an effective vehicle marketing strategy include:
Photos – high quality and lots of 'em.

Unique and compelling descriptions.

Dealership statement – you take great pride in your dealership … tell your story. You have the opportunity to begin building a relationship with your future customer before you meet. Don't miss out on this opportunity.

Dealer reviews. Those real-buyer testimonials and ratings are now mandatory on SRP and VDP. Show off your star rating! Consumers care and appreciate your transparency. Reviewed dealers on Kijiji are experiencing an average increase of 12 percent in leads.

Prioritize getting your inventory online quickly – you don't have the luxury to wait a week for photo/video capture services and syndication to occur.

Last but not least, craft a relevant, local-market pricing strategy.
All of these checklist items are important. But the most compelling statistics we're seeing recently flows from taking the next step in truly driving VDP engagement and conversion, and that's from 360-degree video — the technology that lets shoppers do a virtual walk-around the vehicle (inside and out), with the click of a mouse or swipe of a finger.
SpinCar.com offers numbers that are impossible to ignore: Dealer websites with 360-degree "spins" have higher levels of shopper engagement and an average lift in time on VDP views of 56 percent, compared to sites without them.
Conversion rates, based on visitors submitting a form or clicking to call, show an average increase of 42 percent. Vehicles sell 36 percent faster when the interactive walk-around technology is in place.
Consumers will stay on your site longer, rate the experience higher and are far more likely to convert from virtual tire-kickers to signing the sale order.
Are 360 spins the magic bullet that will solve all your marketing needs overnight? Of course not. But at a time when there are so many solutions on offer, it's hard to know how best to prioritize your marketing resources.
Fortunately, the more technology becomes part of the mix, the more data becomes available. Real metrics demonstrate real ROI — and that's always at the core of the decisions before you. These are good numbers. Very good. Smart dealers will heed them.
Leanne Kripp is the head of autos for Kijiji and a 2017 Women & Automotive: Profiles in Leadership honoree.