Compact SUVs Lead Auction Price Slides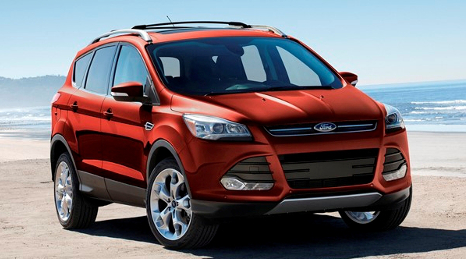 TORONTO -
Prices for all segments in the lanes were falling last month, but one more fuel-efficient SUV segment lead the pack with a sizeable drop.
According to the ADESA Canada Used Vehicle Price Index, compact SUV prices fell by 7.6 percent, or $891, in September.
This was by far the largest decline after the index fell last month after being adjusted for seasonality.
Overall, according to the index, wholesale prices fell by an average of 0.4 percent.
The second-largest price drop was seen among the full-size pickups, which saw a decline of 4.5 percen, or $816.
Midsize cars were up next with a 2.8 percent or $222 decline, followed by the midsize SUVs with a 2.5-percent, or $295, decline.
Wrapping up the pack were minivans, with a 1.6-percent or $142 drop, and the midsize cars, showing a 1.2-percent or $108 decline.
According to ADESA Canada chief operating officer Trevor Henderson's commentary on last month's Index movement, the COO pointed out even though used prices were down, new-vehicles sales in Canada soared in September.
New-vehicles sales last month were up 12.6 percent year-over-year to sit at 167,919.
Year-to-date, overall sales are up 5.5 percent to a total of 1,424,568 vehicles sold.
And this past September wrapped up a third quarter that pushed the Canadian market to operate at a 2 million SAAR rate for the first time ever, Henderson noted.
According to an Ernst & Young report that cited LMC sales data, sales in Canada for Q3 came in at just over 515,000 units, which is up 17.3 percent year-over-year and up 9.4 percent from the second quarter.
"Numerous automakers broke sales records for the month of September with light trucks driving sales. The economy, as measured by GDP, has shown growth along with higher consumer confidence," said Randy Miller, global automotive and transportation leader at Ernst & Young. "Unemployment rate went down in the third quarter, and employment is expected to continue rebounding."
Miller pointed out these factors should push sales up through the rest of the year. According to the report, sales for the full year are expected to break records with an annual increase of 3.9 percent, or 1.8 million units, versus 2013.
And as new sales and leasing continue to grow, this means more supply for the used market, which will lead to lower used prices in the lanes.
And looking at fall's auction price environment so far, it seems these declines have already begun.