Copart Acquires 5th Canadian Operation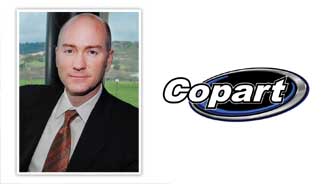 DALLAS -
Online salvage vehicle auction company Copart broadened its presence in Canada this week by acquiring a privately held operation.
Augmenting its two sites apiece in Alberta and Ontario, Copart acquired Berpa Auto Auction, which is located in Montreal, Quebec.
"This is an important acquisition for Copart," chief executive officer Jayson Adair said. "It provides us with our first location in eastern Canada and represents an important step in completing the build out of our network of locations across Canada.
"It complements our existing central region facilities located in the province of Ontario and our western region facilities located in the province of Alberta," Adair continued.
Copart has made several other acquisitions during this calendar year.
Soon after the close of its fiscal third quarter in June, Copart acquired Salvage Parent, which conducts business primarily as Quad City Salvage Auction, Crashed Toys and Desert View Auto Auction.
That same month, Copart acquired Autoresiduos S.L., located in Cordoba, Spain. The company is a salvage valuation and marketing platform primarily serving the insurance markets in Spain.
Continue the conversation with Auto Remarketing on both LinkedIn and Twitter.