Cox Automotive Canada collects 7,141 pounds of food for annual food drive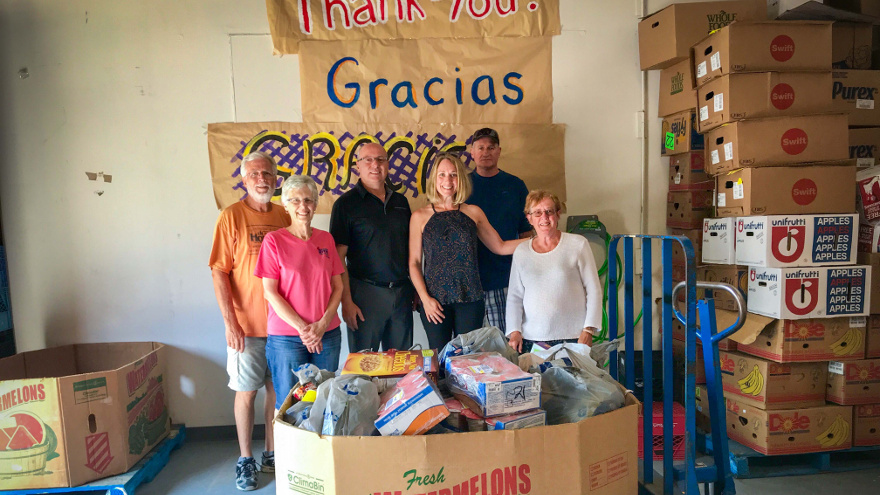 MISSISSAUGA, Ontario -
Cox Automotive Canada's most recent Drive Away Hunger food drive has ended with a total of 7,141 pounds of food collected for community food banks who will be feeding children and families throughout the summer.
Helping to keep shelves at Canadian food banks stocked for families and individuals who suffer from food insecurity this time of year is meaningful because donation levels usually take a dip during the summer, according to the company.
"We are proud to run this national food drive and fundraising campaign every year." Cox Automotive Canada vice president of human resources Grace Kong said in a news release. "This year's goal was to increase our previous years' donations by 10 percent to try to better combat the drop that Canadian food banks see each summer. Together our team brought in 7,141 pounds of food."
Cox Automotive Canada's annual food drive began on June 18 and ran up to June 29. All team members were asked to make donations of food items that they would provide for their families, according to the company.
"Hunger, as we all know, doesn't take a summer vacation," said Soklis. "The support that Cox Automotive Canada offers is deeply rooted in our fellow Cox Automotive communities around the world. We are connected by a common value of community involvement, and Drive Away Hunger is just one way that our team can demonstrate its commitment to the communities we live and work in."