Cox Automotive Canada grows presence in West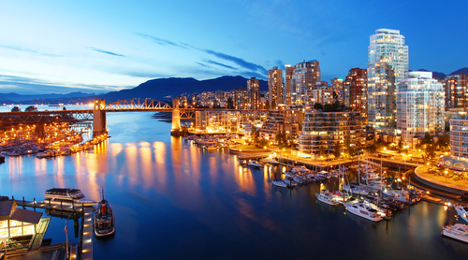 TORONTO -
Cox Automotive Canada is broadening its offerings in Western Canada as Manheim Vancouver is set to host its first dealer sale this week.
To meet customer demand for an expanded presence in the West, the company said, Manheim Vancouver will be hosting its inaugural dealer sale tomorrow at 10 a.m.
The sale will be held at Unit 7-19335 Langley Bypass in Surrey, British Columbia.
"We are extremely excited to expand our presence and service commercial and dealer customers from coast-to-coast," said Maria Soklis, president of Cox Automotive Canada. "This expansion will offer both loyal and prospective customers a local remarketing solution that will simplify the trusted exchange of vehicles and maximize value for both dealers and manufacturers."
Company management said they have already consigned a "sizeable" number of vehicles for the upcoming sales and are expecting significant attendance from both Canadian and American buyers.
In a recent interview with Auto Remarketing Canada, Soklis touched on the new offering in Vancouver in regards to the company's efforts to enter new markets.
"Growing the Manheim auction presence in Canada is in fact one of my primary responsibilities. I am very excited to announce that we will be expanding into Vancouver in order to provide vehicle remarketing services to our customers in the west," Soklis said.
Recent reports have stated Cox wants to grow "in a way that makes sense for the Canadian market."
When asked about some of the ways this growth will manifest within Cox Automotive, Soklis explained, "Cox Automotive has demonstrated their commitment to Canada by recently establishing a Canadian Headquarters. This commitment acknowledges differences that exist in the Canadian Automotive landscape and the interest and willingness of Cox Automotive to provide relevant solutions to their Canadian customers."
Editor's Note: Stay tuned to Thursday's Auto Remarketing Canada Weekly for more information on Cox Automotive Canada's growth in Vancouver with insight from Sandy Schwartz, president of Cox Automotive.