Cox Automotive Canada Hire Part of Bigger Growth 'Journey'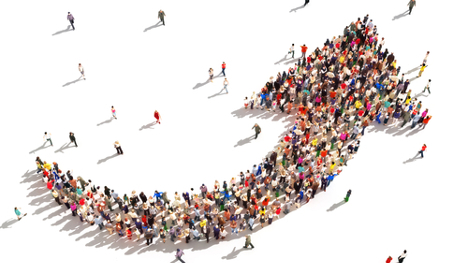 ATLANTA -
Cox Automotive announced Tuesday a new hire, naming former Kia Canada executive Maria Soklis to the newly formed role of president of Cox Automotive Canada.
What does this mean for Cox Automotive's growth and strategy in Canada going forward?
Joe George, senior vice president of Cox Automotive Strategy, and the exec that Soklis will be reporting to, told Auto Remarketing Canada the hire is just one step in a "long journey" of business growth in Canada.
"As we look at not only at our U.S. businesses, but also our global businesses, we want to look at partner countries in a way that is specific to their country, but also takes advantage of all of our assets and brands and products and people," said George.
This strategy led to Soklis' hire, as she offers a window into Canada's dealer network, which George cited as the "most local manifestation you can have."
Soklis' responsibilities will include servicing consumers, dealers, OEMs and commercial fleet customers, helping them evolve and be more successful.
Working with these types of clients is a field in which Soklis is well-versed. Her most recent role was as VP and chief operating officer at Kia Canada, and she has career experience with General Motors, as well.
"Maria has had a great career with two great companies, General Motors and Kia, and she is a dealer-focused executive that understands it's about selling more cars for everybody. So she brings both a OEM perspective and a long track record of being effective with dealers, which for us is the important combination," George said.
During Soklis' tenure with the automaker, the company experienced significant growth, and she also established Kia Canada's corporate social responsibility platform and played a large role in Kia Canada's 'Drive Change' campaign.
Soklis' primary focus as she takes on her new position will be growing Cox Automotive's largest business in Canada — its Manheim auctions.
That said, Soklis will also be tasked with growing and expanding the company's presence in Canada as a whole.
The new president will also be taking a look at "the overall opportunities related to Cox Automotive and helping continue to evolve our footprint and our strategy relative to our brands and products in Canada," said George.
Cox Automotive is looking first to grow its services in and around inventory, which Manheim is a piece of, as well as NextGear Capital and the company's HomeNet division.
George explained the strategy is to grow the different tools that allow auto industry participants to more efficiently and effectively optimize their used-car inventories.
And as used supply remains tight, this is top-of-mind for many Canadian dealers.
"I think Canada is an important market for us, so you are going to see us driving forward in Canada. The one thing we want to make sure is that we drive forward in a way that makes sense for the Canadian market, which is similar, but not exactly the same as the U.S. market," said George. "So we want to go where the opportunities are for the particular Canadian market and grow with the market and help make it more efficient and effective."
"And we think Maria is the right leader to help make that happen," he concluded.