Cox Automotive names Ajayi-Salako as Canadian site leader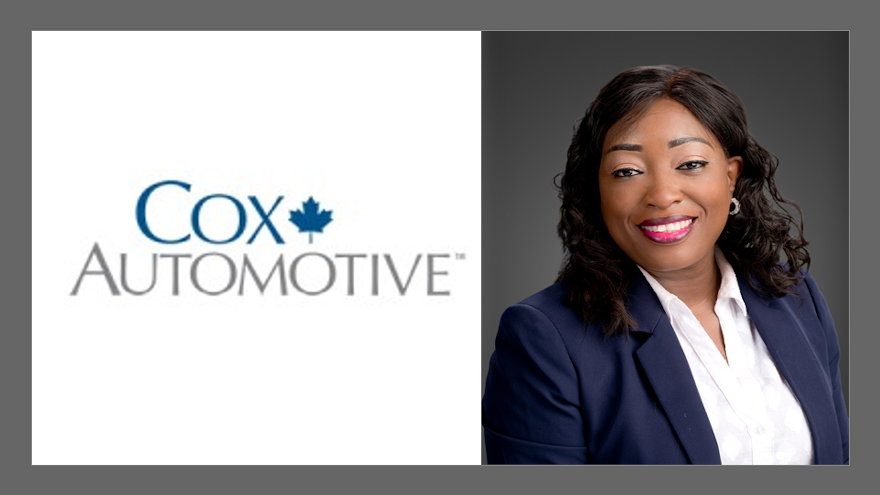 MISSISSAUGA, Ontario -
Cox Automotive Canada has new leadership.
On Monday, Cox Automotive announced that Ola Ajayi-Salako has been promoted to senior director, agile delivery, and will act as the site leader for Cox Automotive Canada, effective immediately.
In this expanded role, the company said Ajayi-Salako will work closely with local teams and foster strategic collaboration between Canadian and U.S. leaders to ensure strong connectivity between all business units.
"As we bring our teams together to collaborate and drive more innovative solutions, we know that Ola is the perfect person to represent the Canadian market in the development of our North American approach," Cox Automotive president Steve Rowley said.
The company described Ajayi-Salko as a transformational leader with strong management, communication, problem-solving and team building skills. Ajayi-Salako joined Cox Automotive in 2007 and has consistently driven targeted operating results in roles in both the United States and Canada, according to the company.
Previously as director, PMO and change management, the company mentioned Ajayi-Salako played an integral role in long-term planning across all Cox Automotive Canada businesses while aligning with other international and global businesses.
"Ola is passionate about community development and empowering women and youth," Cox Automotive said.
Cox Automotive initiated executive changes in Canada in September.