Cox collaboration aims to bridge online and in-store experience gap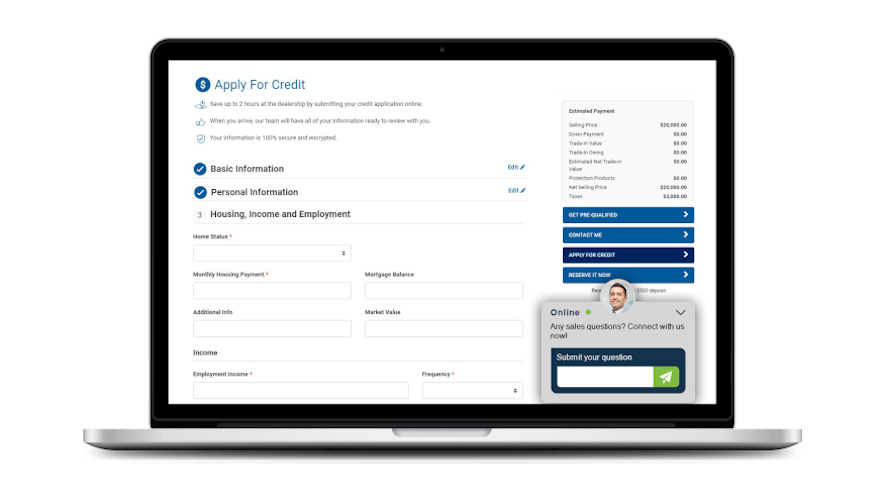 WINNIPEG, Manitoba -
Through a strategic collaboration between automotive business-to-consumer (B2C) chat company RAPID RTC and Cox Automotive Canada, RAPID RTC will integrate its chat service into Cox Automotive Canada's Dealer.com and Dealertrack Digital Retailing systems.
That, according to the companies, will "combine the personal touch of an in-store dealership experience with the convenience and transparency of best-in-class online retail."
The collaboration will deliver a fully integrated functionality that the companies say will improve the customer journey and relationship from online to in-store.
The RAPID RTC Chat service starting in mid-February will work with Dealertrack Digital Retailing and Dealer.com sites in Canada. That collaboration will bring what the companies describe as "the ultimate real-time customer experience" for their online customers.
Consumers through the new integration, at any point during their online journey, will use an exclusive chat channel to connect with a salesperson at the dealership.
Through the channel, salespeople in the showroom will be able to use peer-to-peer connectivity to chat directly with digital retailing consumers in real-time.
The companies say that opens a new dimension of online retailing that brings unlimited dialogue between buyer and seller. That will provide additional information, build rapport, and secure a physical appointment at the dealership.
In addition, an added benefit is that the personal connectivity does not expire when a consumer ends his or her online session.
RAPID RTC on subsequent visits will use User Recognition Technology to reconnect the consumer with the same salesperson, which will result in them continuing their online journey together.
"The Cox Automotive Canada collaboration aligns perfectly with us," RAPID RTC president and chief executive officer Glen Demetrioff said in a news release.
Demetrioff continued, "The customer experience is greatly enhanced by allowing a customer to interact directly with a live salesperson as they narrow their selection and begin to think about test driving and purchasing. The customer retains the convenience of the online channel while the salesperson offers professional advice to help augment the total online shopping experience without interruption."
Demetrioff went on to note what he described as an industry first: Connecting a customer to a live salesperson who is not busy with showroom opportunities, doesn't require an app to connect, and "is available at that specific moment when the online customer needs help."
"When you add the ability for the customer to reconnect with the same salesperson on subsequent website visits, then you have created the ideal shopping scenario that finally connects the digital and physical showrooms together," Demetrioff said.
Demetrioff continued, "Our collaboration with Cox bridges the human aspect with the online journey — to bring a greater convenience to customers and a higher ROI to dealers."
"As we continue to look for ways to transform the way the world buys, sells, owns and utilizes cars, we're excited to partner with RAPID RTC to help Canadians bridge the gap between the online and in-store experience," said Cox Automotive Canada president Maria Soklis.
Soklis continued, "By partnering with RAPID RTC, our Dealer.com and Dealertrack Digital Retailing solutions will further empower online consumers and improve their journey when purchasing a vehicle."