CPO rundown: Audi Canada's best-ever month & more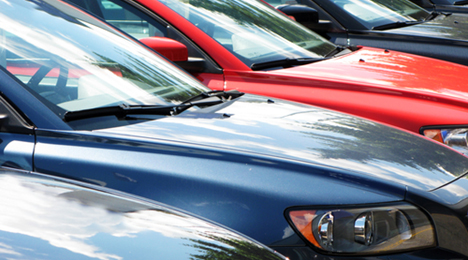 CARY, N.C. -
Audi Canada had its best month ever for certified pre-owned sales, moving 662 units for an 8-percent year-over-year gain.
It sold 3,324 CPO units in the first half of the year for a 6.7-percent increase.
Porsche had its best June for CPO, moving 180 units, up from 146 CPO sales a year ago, which had been the best.
Meanwhile, the pre-owned division at Mercedes-Benz Canada had its strongest June ever. It sold 1,550 vehicles, with 1,238 of those being CPO.
First-half overall pre-owned sales are at 8,176 units (up 5.2 percent), with CPO sales at 6,651 units (up 1.6 percent).
Over at Jaguar Land Rover Canada, the Jaguar division sold 56 CPO units in June, compared to 34 a year ago. There were 113 Land Rover CPO sales, up from 102.
Through June, Jaguar has moved 245 certified vehicles this year, up from 168 in the first half of 2015. Land Rover increased its first-half sales from 546 to 700.
Toyota Canada moved 2,402 CPO units for the month, beating last June's total of 1,747 units. Year-to-date, Toyota has sold 11,998 certified vehicles, compared to 10,225 CPO sales in the first six months of 2015.
Next up, Volkswagen posted 1,211 CPO sales in Canada for June, down 23.7 percent year-over-year. Its first-half sales reached 8,038, down 9.7 percent.
BMW Canada's pre-owned division reported 1,654 sales in June (up 13 percent year-over-year) and its year-to-date sales are up 18 percent at 9,743.