CPO sales gain more momentum in November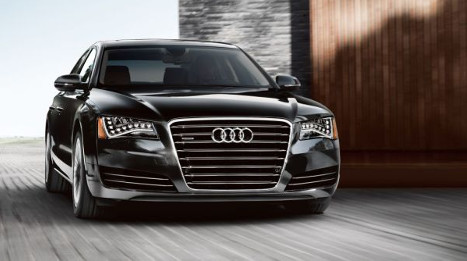 TORONTO -
Among the automakers that have reported monthly certified pre-owned sales results so far, two had their best Novembers ever for their CPO programs. And one notched its best month for used sales on record.
First up, Audi Canada notched another record month for CPO sales, reporting its best November for certified on record. The automaker sold 531 CPO vehicles last month, which is up 14 percent from the 466 sales in November 2014. So far this year, Audi Canada has sold 6,078 CPO units, which is up 15.8 percent from the 5,250 sold through November of 2014.
Porsche Canada also saw its best November ever for CPO. The automaker sold 131 CPO vehicles last month, up a whopping 66 percent from the 79 sold during November 2014. Year-to-date, the automaker has delivered 1,429 CPO vehicles, up from 1,036 sold through November of last year.
And for the seventh time this year, the Mercedes-Benz Canada Pre-Owned division, which includes late-model used and CPO sales, has notched its best month on record. The branch of the company sold 1,226 used vehicles in November, which is up 18.5 percent year-over-year. Year-to-date, the automaker has sold 14,496 used units, for a year-over-year increase of 9.7 percent or 1,282 units. CPO sales, in particular, grew by 24.1 percent in November and 13.7 percent for the year so far. CPO sales account for 81.2 percent of total pre-owned sales year-to-date.
BMW Canada CPO sales were up by over 100 units last month. The company reported 696 certified sales, up 20 percent from last November 2014's total of 577. And sales are up 6 percent year-to-date. The company has sold 7,663 CPO vehicles so far, up from 7,217 sold through November of 2014.
"BMW had another strong month of pre-owned CPO sales due to the excellent value in our program and the continuing efforts of our retailers to deliver the brand promise of 'The Ultimate Driving Experience' to our customers," said Bart Drozdziewicz, specialist, pre-owned sales, at BMW Canada.
The Subaru Canada CPO program continues to gain steam. The automaker sold 176 CPO vehicles for the month, up from just 38 sold in November 2014. Year-to-date, the company has delivered 1,299 CPO vehicles, up significantly from the 313 sold during the same period last year.
Volvo Cars of Canada CPO sales are on the upswing, as well, with 168 certified sales in November, up 23.5 percent year-over-year. And the company is on track to see certified sales rise by over 20 percent for the year. Through November, the automaker sold 1,549 CPO vehicles, up 26.6 percent from the 1,224 sold during the same period last year.
After being up year-over-year in October, VW CPO sales fell a bit in November, although year-to-date sales numbers remain elevated. Volkswagen Canada sold 995 CPO vehicles in November, down 27 percent from 1,363 sold during the same month last year. Year-to-date, though, the company is ahead, with 16,169 certified sales so far, up 1.7 percent from 15,894 during the year-ago period.
Toyota Canada sales were down slightly this past month, with 1,411 CPO sales, down from 1,463 sold during November 2014. Year-to-date, the automaker has sold 18,164 certified vehicles, up from 15,750 sold during the same period of 2014.
Editor's Note: Stay tuned Auto Remarketing Canada for more CPO sales results as they are reported.