On Credit Group to Offer Dealer Wholesale Program on National Level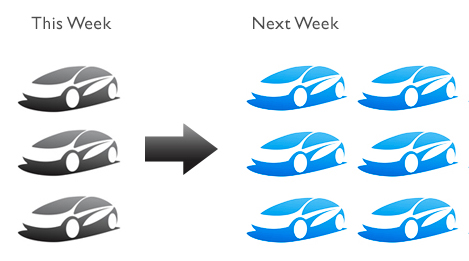 Sharon, Ontario -
On Credit Group recently announced its dealer wholesale program has expanded to reach across Canada. In support of its national presence, the company hired a new vice president of Inventory on Credit.
Tapped for the position is Rick Wilson, who is a 25-year veteran of the automotive industry, with specific experience in the inventory finance market.
The company expansion may help dealers to have better access to secondary inventory finance for both franchised and independent dealers.
"It's not always easy to find a company that shares the same vision when it comes to creating, developing and executing a business plan. The On Credit Group has built a culture that is second to none. The team has embraced the philosophy and mission statement and it is an honor to be joining them at this stage in my career," Wilson said.
The Inventory on Credit branch of the company touts two programs: a Starter and a Standard program.
Why the split?
Chris McMunn president and chief executive officer of the On Credit Group, explained the company's reasoning, noting, "We wanted to make it easy for a dealer to attain a small credit line in the event they hadn't had one before. They can then move into the Standard program after they have built some positive history.
"This gives the dealer the opportunity to get started in the wholesale game, so they can learn as they go, in a comfortable, controlled environment."
Company officials also stressed they worked throughout 2012 to "ensure" their internal systems were ready for a national presence.
"It is so exciting to walk into a company that is not only ready to grow, but has the best systems and technology available" Wilson said. "The opportunity for success is right here and I couldn't be happier to be an integral part of it."
– See more at: http://www.autoremarketing.com/print/technology/credit-group-offer-dealer-wholesale-program-national-level-canada?wt_mc_id=Email-ARCanada#sthash.T2fiqBIv.dpuf