CVMA Favors 'Joint Forward Plan' for US & Canada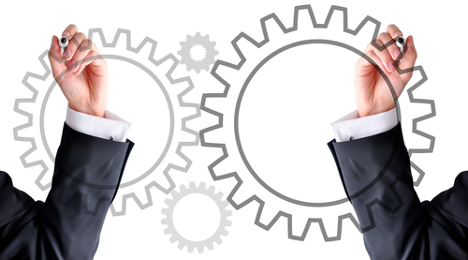 TORONTO -
The Canadian Vehicle Manufacturers' Association issued support of the Joint Forward Plan released by the Canada-United States Regulatory Cooperation Council (RCC) last week.
The plan, the next step in cooperation between the two countries set in motion by the 2011 Joint Action Plan, continues the implementation of groundwork to collaborate and streamline joint efforts involving departments and agencies with responsibilities for agriculture and food, transportation, health and personal care products, workplace chemicals, and the environment.
Mark Nantais, CVMA's president, backed the regulatory moves made by the RCC in a statement to the press last week.
"The RCC is to be commended for its success in developing the Joint Forward Plan," Nantais said. "By institutionalizing the regulatory cooperation between regulatory agencies, the much needed process and mechanism for joint cooperation and alignment of future new regulations and policies will minimize the creation of regulatory misalignments and provide greater predictability for industry."
So how exactly have the Joint Action and Joint Forward Plans affected the automotive industry, and how will they expand upon joint regulation? Here's a breakdown of some key issues:
Vehicle Engine Emissions: Environment Canada and the U.S. Environmental Protection Agency will continue collaborating via the U.S.-Canada Air Quality Committee to align vehicle and engine emission regulations and their implementation.
Connected Vehicles: Transport Canada and the U.S. Department of Transportation will work together on Vehicle to Vehicle and Vehicle to Infrastructure communications technology for light- and heavy-duty vehicles.
Motor Vehicle Safety Standards: Transport Canada and the National Highway Traffic Safety Administration will align vehicle safety standards for light- and heavy-duty vehicles.

Existing Vehicles: TC and the NHTSA have aligned safety standards for tires and frontal impact occupant protection. The two organizations are currently collaborating on lighting requirements, controls and displays, vehicle theft prevention and under-ride guards.
New Vehicles: TC and the NHTSA have begun planning joint research regarding alternative fuel vehicle safety and clean technologies, including low-rolling-resistance tiers, following their collaborative projects they have completed, including quieter vehicles and child restraints.
More information on the plan can be found on the Whitehouse website.