Dates set for Auto Remarketing Canada Conference, Women & Automotive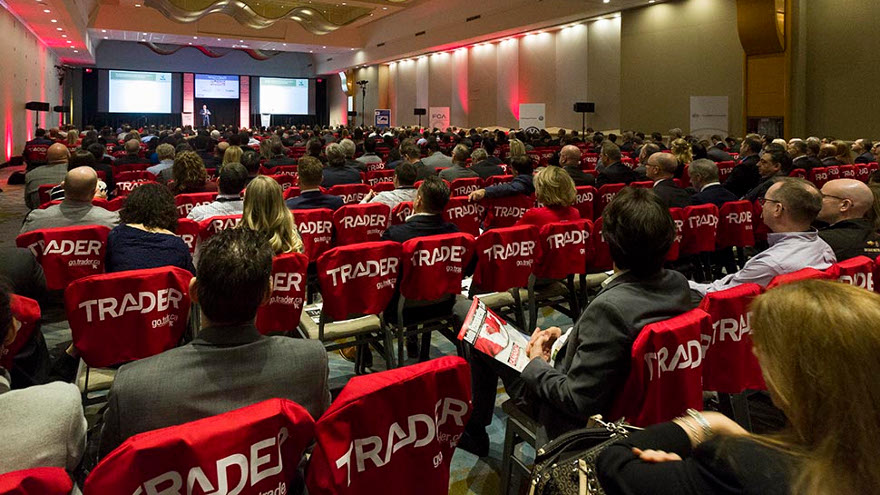 CARY, N.C. -
Mark your calendars: Cherokee Media Group has announced the dates for its 2018 Auto Remarketing Canada and Women & Automotive conferences.
The Auto Remarketing Canada Conference is set for March 27-28, and Women & Automotive is March 29.
Both conferences will be held at the Westin Harbour Castle in Toronto.
And we're also proud to announce that the International Automotive Remarketers Alliance is returning to the events as an industry partner, and that the Canadian Finance & Leasing Association is joining us as a partner this year, as well.
Information on submitting speaker proposal can be found at arcanada.autoremarketing.com/call-for-speakers.
Those interested in sponsorships or exhibiting should send inquiries or proposals to conference chair Bill Zadeits at bzadeits@cherokeemediagroup.com.
Additionally, more details on each conference are below.
AR Canada Conference (March 27-28)
The annual Auto Remarketing Canada Conference brings together all corners of the remarketing and used-vehicle industry for two days of learning, sharing and networking.
Emerging technology and the evolving consumer and dealer mindset profoundly impact all facets of Canada's remarketing and used-vehicle industry quicker than ever before. Top-performing dealers and executive decision-makers, hand-selected for their success and innovative ideas, share with you the strategies they've successfully applied to their own businesses to great effect.
In just two compact days, we'll cover a wide array of topics, including the growing demand for certified pre-owned vehicles, automotive retail technology, forecasting trends for used supply, changing automotive finance and subprime lending, digital marketing and more.
Women & Automotive (March 29)
Women & Automotive, now in its third year, is a one-day forum for revolutionary leaders, risk takers and agents of change to share and discuss practical approaches for advancing women into leadership roles in the Canadian automotive industry. We intend to create an atmosphere promoting the dissemination of knowledge from women leaders, employers and programs supporting these leaders and women who aspire to lead the industry themselves.
The Women & Automotive Leadership Forum aims to provide women entering the automotive industry with the education, networking and career opportunities to prepare them in assuming top-tier leadership roles. Also, beyond just networking, we hope that Women & Automotive leads to connections between mentors and mentees, forging key relationships leading to successful careers.