Dealer Copes with Used-Vehicle Supply Issues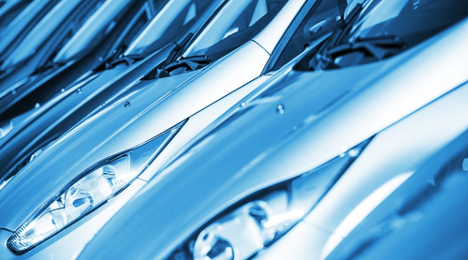 SASKATOON, Saskatchewan -
Used-vehicle dealers in Canada are well aware of the ongoing supply issue. It's certainly not impossible to stock your lots with used inventory, but the opportunities may require a bit of a change in strategy than have been typical in recent history.
We reached out to Michael Wyant, the general sales manager of the Vaughn Wyant Auto Group, Auto Remarketing Canada's Dealer of the Year, to see what's going on at his Saskatoon-based group and find out how he's replenishing his inventory.
According to Wyant, one of the key challenges he now faces comes from the south – in the form of exportation to the United States.
"The used situation is actually pretty interesting," Wyant said. "It's really hard to buy stuff right now, because of what's happened with the dollar and the amount of vehicles going across the border now. We can have a 90-day F-150 that's been fully reconditioned at our store, and we can send it to the block and we can make money on it because guys are paying out so much for things and shipping them down south and making money that way. It's gotten a lot tighter because we've got more players now that are in the export game, and its driving prices up dramatically on some of our more mainstream products that we sell off in volume with. So it's quite a bit different now than it was say four or five months ago."
The GSM says it's not uncommon to have a competitively priced, for the market, used vehicle on the lot that won't sell on the retail level that's an easy sale on the block to an exporting wholesaler, causing extreme pressure on retail pricing.
"It's come up a bit as wholesale values have, but I don't think the retail pricing has come up at the same level that the wholesale prices have because you're seeing lots of dealers make money on a typical retail piece on the block," Wyant said. "And that's not something that, in our industry, has happened in a long time."
While this is sometimes may provide a nice crutch for vehicles that are proving troublesome to get moving, if it happens too often, it can hurt return business.
"There's a balancing act where you want to make the right decision for your used-car department, but you don't want to do it at the sacrifice of the overall longevity of your parts and service business," Wyant said. "It's a juggling act, for sure."
And the pressure doesn't seem to just be coming from the wholesale side, either. According to Wyant, he's also seeing a change with his leased vehicles.
"With our off-lease portfolios, a lot of customers are buying out based on the vehicles retaining their value so well," Wyant said. "Even on some factory leases where you typically have an inflated residual. Mercedes-Benz is a good example. We've got a lot of people that, instead of renewing, are just buying their vehicles out because the residual value, compared to the actual vehicle's value, as where typically in the past the actual value is going to be quite a bit lower than the residual, and people just end up renewing into a new vehicle. We've seen a lot more buyouts, which means less inventory on our lots, and our preowned lots, because it doesn't give us an opportunity to buy that vehicle back from the manufacturer."
So how do you replenish your used-vehicle inventory? Wyant says a heavier emphasis on current-customer outreach has been key.
"We're really mining our database, mining our service departments. And if there's an equity opportunity, we utilize software to identify resell equity customers in our database every single month," Wyant said. "So we're making a lot of proactive telephone calls, trying to get the vehicles that are in our marketplace on to our preowned lots and sell a new car in the process. That's become a very big part of our business where a year ago it really wasn't. But we have to do that in order to have the inventory to sustain our used-car business right now."