Dealer data ownership is critical: Steps needed for success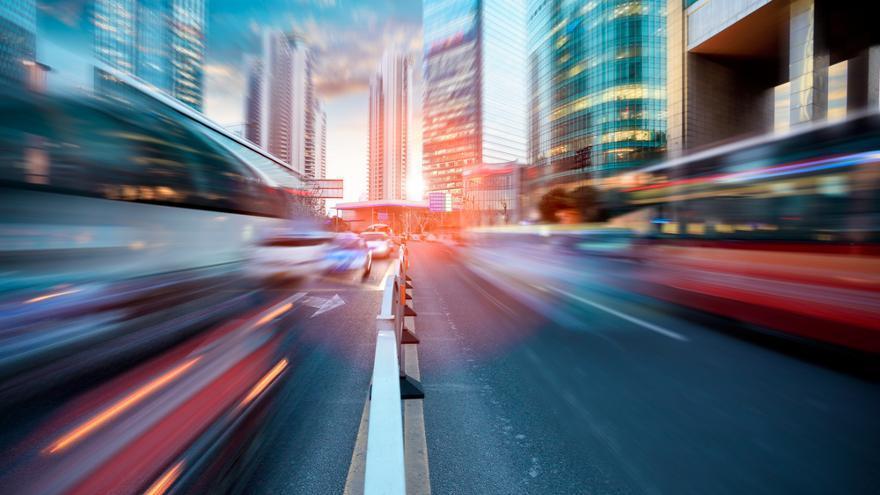 The data dealers are privy to in their businesses on a day-to-day basis continues to grow at a rapid rate. Some see capturing and using this data as a huge benefit, and some are still baffled by the sheer amount of data and/or how it can be used to ensure business success.
What are the opportunities and challenges surrounding customer data? Should you enlist a vendor to manage data, or do it in-house? Why is data a game changer? These questions need answering.
PureCars recently released the results of a dealer survey about first-party data that drills down into those topics and more.
"This is a critical time for dealers to focus on optimizing their first-party data, and working with a partner that's ahead of the impending changes and can meet all of their data and advertising needs," PureCars president Aaron Sheeks said in a release announcing the survey results.
Companies across the board are starting to hone in on the benefits of first-party data.
Whit Norrad, director of demand generation at FlexDealer, will be speaking at Canada's Used Car Week in June on this very topic. Ian Cruikshank, president and CEO at LEEDbox, will also be running a workshop around data at the event. Both shared analysis with Auto Remarketing Canada ahead of the conference, which kicks off June 12 in Toronto.
Data 'ownership'
When asked what is the most important thing to consider with your data today, Norrad had one word: "ownership."
"Nine times out of 10, when we encounter dealers that are being onboarded in our agency, they unfortunately don't know who owns 99% of their properties, like Google Analytics, Google Ad words or their Facebook page," said Norrad. "And that's problematic for a wide variety of reasons and prevents them from doing the best marketing possible — let alone the scavenger hunt that it creates for them."
Cruikshank said the real value lies in unifying the data that exists within all dealer systems into a 360-degree view of the customer.
"All too often people think and talk about all the exciting things that are possible with dealership data or any business data," said Cruikshank. "But the reality is without taking the time to properly clean and merge all of that data into one single source, doing all the fun things that come next becomes quite elusive."
For example, when a customer comes to purchase a vehicle, if you have all your data available and visible, a dealer can better understand the customer's activities leading up to their transaction.
"Typically, service would know about service and service sales, and sales and marketing would know about marketing data activities and data, and the finance department, and on and on," said Cruikshank. "But they didn't have that clear view you can have of all the information at once, in one place."
Norrad explained that common vendor practice is to create accounts to run ads for your dealership and manage data, and these accounts are tied to your Google business profile. But in some of these instances the vendor creates the accounts and now owns them and in some ways the data itself — not the dealer.
This creates a challenge when/if the dealer decides to leave its agency of record. Norrad says many vendors don't want to transfer ownership of those accounts at the end of the business relationship due to them not wanting to share proprietary secrets.
"It's kind of a little bit of a cop out in my opinion, because if it were so great, the dealer wouldn't be leaving the agency in the first place. I mean, there's only so many ways to set up an account at the end of the day," Norrad said.
To really stand out, it comes down to optimizing the accounts and being "keen,", according to Norrad, on what's happening in the store against what's happening in the larger market.
"I don't think there's anything inherently wrong with having a vendor manage data, but we make sure that our clients like ABC Motors, a very popular dealership, own the accounts and then they give us access to it," Norrad said.
With that model, dealers can see what their vendor is doing in real time, which helps keep the vendor accountable, as well.
Cruikshank explained that these vendors are providing value for the dealer in terms of setting up all the accounts and managing all the headaches that come with ownership and operation of that data.
"But I think the time has come where more dealership staff, dealership marketers, dealership managers, are more than capable of either setting up and managing those accounts or hiring the right people to be in their business to set up and manage those accounts," said Cruikshank.
Cruikshank says his company LEEDbox services its customers a bit differently, as well.
"When we're setting up an account, the dealer has their own Google account, and they're welcome to their accounts when we're finished with them," said Cruikshank. "The proprietary software that we use is outside of those accounts, so it's easier to hand them off to the operators moving forward."
Data to benefit your business
In terms of ways dealers can utilize their data to benefit their businesses, it depends on what type of data.
It could be something really simple. For example, for one of its Dodge dealer customers, FlexDealer provides a report of the 10 most-viewed vehicles on the customer's website.
"He (the dealer) shows this data every morning in the sales meeting with his team, and they use that either to sell those vehicles or to try to bring attention to other vehicles that might be aging," said Norrad.
CRM data and email marketing lists are crucial, as well.
"We could use all of that information in both Facebook and Google to create affinity audiences or look alike audiences that would capture the types of buyers that you already have against other potential buyers out there," Norrad said.
The massive amount of data at dealers' disposal can be a "game-changer," and is often underrated as a marketing device.
"There's just so many missed opportunities in taking the people that you have or taking the ad insights that you have to make better ads and marketing pieces, and it's just they all kind of stack onto each other like nachos," Norrad said.
Inventory health reports are another example of utilizing this data in order to influence buying decisions and marketing efforts.
"If all the stats look great, the ads are working, the site is getting the traffic, everything is sort of the same as it has been in the past or better, but it's not converting into sales, usually the culprit is inventory, and that's either the quantity or what it is," Norrad said.
And that tails into ensuring the health of that inventory.
Increasing profits in front-end, back-end and fixed ops
Once a dealer has set themselves up to have a full picture of your customer via that massive amount of customer information your business creates on a daily basis, they will likely have a better understanding of their customers as a whole — and individually. And data can impact decision making across the business in terms of servicing a particular customer.
"It really becomes a function of getting to know those customers long-term and to be realistic about it … So when you start to keep track of what their historical preferences have been, and you bring that into your decision making in the sales process, you're going to be more successful," said Cruikshank.
Cruikshank said using data to better understand your customers is key and can save you advertising dollars in the long run.
"When you stop serving ads and Google sponsored links to particular users who don't need it to discover your business, you can also figure out, 'OK, here's a user who's super loyal to us, perhaps they would benefit from our app or maybe we can just remind them of service specials via email,'" said Cruikshank. "And if we reach them before they typically are searching for us, we can reach them with a vehicle like email that is very cost effective versus using advertising to bring them in the door," Cruikshank said.
Data allows you to tailor your processes for individual customers, Cruikshank said.
"These things have been happening for a long time in retail … facial recognition and that sort of technology have been around for a long, long time. And it's really getting to a place whereby taking the time to combine all of the different sources of information in the store becomes the challenge," said Cruikshank.
That's really where customer data platforms come into play — to help dealerships better understand the potential benefits of their existing customers.
The data future
In terms of the future, Norrad said we will likely see dealers catch on more to the issue of retaining ownership of their data.
"I do see the tides turning on that in the past … We're having people actually ask about it rather than being just informed about it sort of after the fact. And that comes, like I said, sometimes from consultants, sometimes in-house," Norrad said.
Cruikshank foresees that for certain large dealer groups, one of the top future jobs may be data scientist or data manager.
But the reality is with the smaller dealerships, the economies of scale don't allow for that sort of thing. Again, enter the data management platform vendors in these situations.
"It's a matter of finding trusted partners that you feel confident you can work with and that have agreements that have the flexibility to silo and enable customers to walk away with all of the data that they brought into the system in the first place," said Cruikshank.
To ensure you don't miss hearing from these and more thought leaders all across the industry speak on the latest trends, register today for Canada's Used Car Week.