Dealer groups: Ride Automotive adds 2nd US store; Sonic opens new concept store in Nashville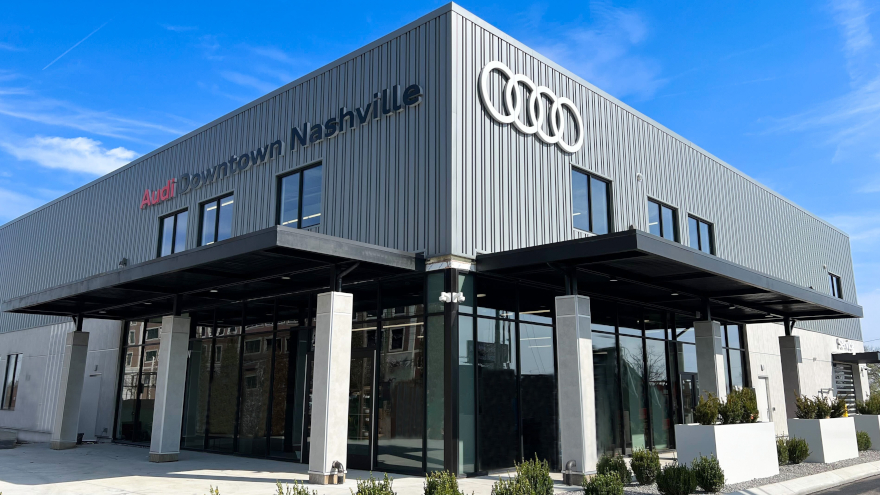 Canadian dealer group Ride Automotive has made its second U.S. acquisition, purchasing Marin Mazda in San Rafel, Calif., from Michael Glasser
The acquisition announced by Performance Brokerage Services, which advised on the deal.
Ride Automotive, which includes two Kia stores in Canada, announced last month it purchased Simi Valley Chrysler Dodge Jeep Ram from Robert Bayer and Mac McKinley. The group plans to work with Performance Brokerage Services on acquiring a third U.S. dealership this year.
"It has been a pleasure working with Jason and Performance Brokerage Services. There are no words to describe the time and effort Jason put into this deal to make this happen for us," Navi Singh, president of Ride Automotive, said in a news release.
"He worked relentlessly and passionately throughout the process, and it has been a real advantage to have him on our side. We would, without doubt, recommend Jason and his team for any acquisitions or sales."
Marin Mazda opened in 1980. Glasser and partner Michael Brewer purchased the store in 2017.
Sonic's 2nd Nashville store
Sonic Automotive has opened its second Audi location in Nashville, Tenn. The retailer announced the grand opening of Audi Downtown Nashville on Tuesday. The store is located on Lindsley Avenue, which is in the SoBro neighborhood.
The two-story, 35,000-square-foot dealership is a new "technology-forward" concept "designed to provide an innovative way for Audi owners and enthusiasts to shop for and service Audi vehicles," Sonic said in a release.
It is a partnership between the retailer and Audi of America.
The store's technology allows for customers to schedule VIP test drives, offers a virtual sales consultation to customize their vehicle and pick up new vehicles ordered at either of Sonic's two Audi stores in the city. Additionally, the dealership provides an after-hours digital check-in/out process, allows for consumers and technicians to connect through video about vehicle service and offers electric vehicle charging stations and vehicle services.
"Our Audi Nashville dealership has built a reputation for luxury and providing an exceptional guest experience to residents of Nashville and surrounding areas for years," Sonic chairman and CEO David Smith said in a news release. "We are thrilled to partner with Audi of America to continue that legacy by providing a reimagined, state-of-the-art experience for Audi guests to shop, buy, and service their vehicles, experience the latest in Audi electric vehicle technology, and our team's world-class guest experience."
Audi of America director of network development Shana Rogers added: "We are truly excited for the Audi Downtown Nashville team. Strategically positioned in the heart of Nashville, integrating the physical, human and digital experiences to meet the evolving needs of the Audi driver. Our shared goal is to provide a seamless, hassle-free experience that exceeds expectations and creates lasting value."
Robert Hartman is general manager of both Audi Nashville and Audi Downtown Nashville. Calling the store, "the future of automotive retail," he said:  "Audi is known for innovative vehicle technologies, and it's been exciting for our team to partner with Audi to bring this industry-changing dealership model to Nashville!"