Dealer interest in subprime finance grows in Canada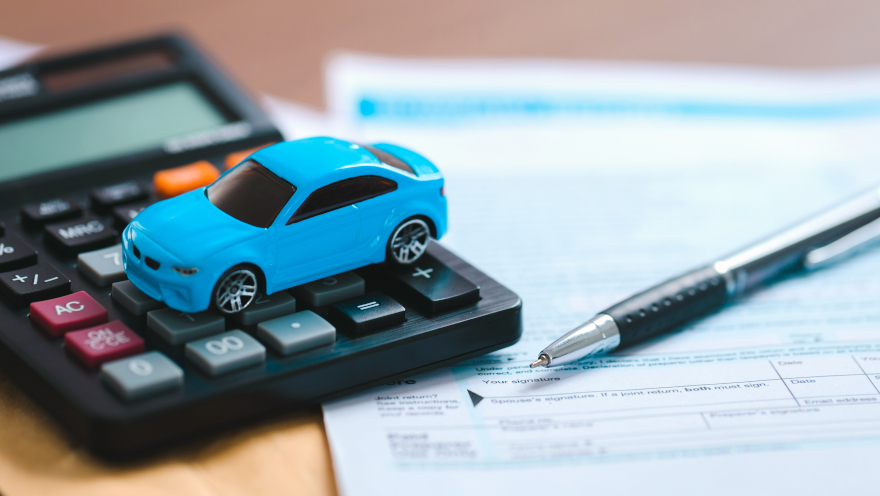 There is a bit of a learning curve in the world of subprime auto finance, but more dealers, franchised and independent, are entering the business and implementing subprime in an effort to serve more customers across the credit spectrum.
"Non-prime is the fastest growing segment in automotive. Every dealership needs to be there," said Andrew Feldcamp, CEO at Zymbyo — a lead generation and marketing company for automotive — and a speaker at the upcoming Canada's Used Car Week.
There's a lot to do with non-prime sales mastery, says Canada's Used Car Week speaker Kimberly MacPherson, founder of Buy It Smart Auto.
But there remains a lot of potential in going after the 40% of shoppers with less-than-perfect credit in today's competitive market.
Pandemic impacts non-prime
Less-than-perfect credit customers are on the rise, especially after the economic impact of the COVID-19 pandemic.
MacPherson said, "We're probably in a situation where we're just getting to the tip of the iceberg really."
During the pandemic, there was a decrease in access to inventory, and specifically inventory that would cater to a less-than-perfect credit customer in the 20% plus interest category.
"This really eliminates the ability to be able to put that customer into a vehicle that they can afford, let alone find a vehicle that matches that type of approval," said MacPherson.
Lots of recent movement in the subprime market has to do with inventory valuations.
"When COVID initially hit, everybody pushed the panic button and sold all their inventory and canceled all their orders and flooded the market with cars. And then six months later, car values started to increase," Feldcamp said.
The increase in values brought challenges.
But it was a very fruitful market for non-prime, because "non-prime isn't focused on the price," according to Feldcamp. The primary motives for a subprime buyer are generally getting approved and monthly payment. Vehicle selection comes next.
"Non-prime has been able to operate through it (the pandemic), because they were able to navigate the kind of ups and downs of inventory values, where retail dealers had a bigger struggle there," Feldcamp said.
Evan Ferguson, CEO at Credit App, said the biggest trend he has seen during and after the pandemic is that "little" lenders are becoming more innovative and forward thinking in terms of data use. They are also designing their systems to try and segment the market better — and operate more profitably.
"There's a big focus on operating efficiency, and people are open minded to using new technologies," Ferguson said.
Special financing
There is a right and a wrong way to do it when it comes to special financing in the dealership, said Feldcamp.
He warns against having a specialist set up an office somewhere in your dealership to do "everything subprime" and try to run the business separately.
Feldcamp suggests integrating non-prime discussions into your traditional sales process and allowing your staff to learn and grow and benefit from opening the store up to non-prime buyers.
"Don't be afraid of it, and don't think that the customer is somehow different because they're non-prime — they're not … it just creates one more step in the sales process," said Feldcamp.
It starts by better understanding subprime customers and the processes involved in serving them. When getting into the non-prime market, MacPherson said, "Don't buy leads first."
"They are already there, and they're being missed because the process details are being missed," MacPherson said. "It's due to just the lack of knowledge on the sales floor with sales management and sales professionals."
Identifying and qualifying customers better, and getting preapprovals, is crucial to the non-prime process.
"Dealers, much like lenders, should be looking at the efficiency of closing a deal and how they're taking that from top-of-funnel down right through, and closing the customer and evaluating how can they do that in a more cost-effective way to win that customer further up the funnel," Ferguson said.
Inflation and income
There are a couple of ways inflation is impacting the subprime market, as prices continue to go up on household items and income levels remains stagnant.
On the Canadian East Coast, public transportation is poor, and more non-prime customers will need reliable transportation — regardless of economic trends.
But what subprime buyers' budget allowed them to buy pre-pandemic is a lot different than what it allows them to buy today.
And the price of vehicles has eliminated the ability for a lot of folks that have lower incomes and bad credit to be able to afford a vehicle at all.
"They're still getting pre-approved for auto loans. But the problem is they can't find vehicles to match their approval," MacPherson said.
Dealers can combat this by working together on some of these deals, and calling up other dealerships if you don't have a vehicle in your inventory that matches your customer.  Managing expectations in subprime sales is a must.
Pre-approval process
Pre-approval processes have mostly become quicker in recent years, as more and more begin to use the latest technology.
"I think the lenders are really stepping up … I've only been seeing that it's been getting better and better," MacPherson said.
It's not just about the understanding these banks and finance companies have about the clients, but also the speed in which they can operate technology for approving income and automating approvals.
"The finance institutions that are going to win in the end are the ones that are going to be able to service dealers with speed; the ones that are slow on approval, slow on verifying income, slow on funding — the dinosaur banks — they're going to lose," said Feldcamp.
And according to Ferguson, there is still a lot of work to do.
"There's no tangible improvements in the infrastructure that underpins a lot of this," said Ferguson.
Growing your subprime base
In prime, you sell a vehicle, and you make a friend. Non-prime takes a little more work in terms of ensuring customer loyalty. It's all about relationships with non-prime — and establishing trust.
"In non-prime, what I found over the years is that customers want to buy from Kim or John or Susan," said MacPherson. "They really don't care what building they're in. They've identified with that person, and that can be a really strong strength for a dealer."
Getting a customer into a vehicle that they not only get approved for, but they also can afford is the perfect balance.
"And if you do that, then in my experience, not only do you get those five star ratings, but the customer will also want to come back," MacPherson said.
The reality is that on the non-prime side, many are already tight on budget, and potentially have some recent challenges to overcome.
"And maybe even they had somebody who's taken advantage of them in the past," said Feldcamp.
A non-prime buyer should be catered to as effectively as prime customers.
"And there is so much potential," said MacPherson. "That's something that I've been preaching for years and years and years."
"Because somebody who's non-prime and living on a budget and is buying a car just in all likelihood cannot afford something to happen, especially shortly after they buy the car," said Feldcamp. "So it's really important that dealerships recognize that  If you can treat them well, and no matter what you make sure to look after that client, you will have a loyal client."
To ensure you don't miss hearing from these and more thought leaders all across the industry speak on the latest trends, register today for Canada's Used Car Week.