DealerRater Announces Dealer of the Year Award Winners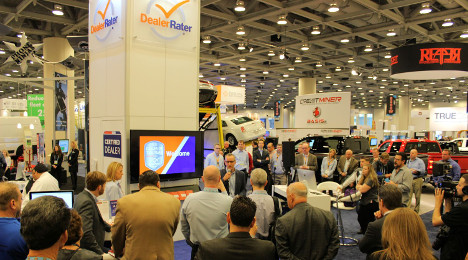 WALTHAM, Mass. -
DealerRater has announced the winners of its 2015 Dealer of the Year Award program based on consumer reviews of their dealership experiences shared on DealerRater.com.
The highest scoring dealership in Canada — Bank Street Hyundai in Ottawa, Ontario — was awarded the 2015 Canadian Dealer of the Year award, scoring 4.781 out of 5 on the DealerRater scale. For the United States, Klaben Ford Lincoln in Kent, Ohio earned a 4.875 out of 5.0 on DealerRater's PowerScore system in 2014 with over 700 reviews.
"Consumers have identified the dealerships that deliver an exceptional experience in the U.S. and Canada and we're proud to recognize this top group of dealers on behalf of consumers," said Gary Tucker, DealerRater's chief executive officer. "New- and used-car shoppers, as well as service department customers, write more than 35,000 reviews monthly on DealerRater, and these ratings and reviews are now seen by more than 14 million consumers each month. The dealers recognized today have earned the trust of their customers and have shown that a great customer experience is a competitive advantage."
The complete listing of award winners can be found on DealerRater.ca.
Later on in the quarter, DealerRater says it will introduce an expanded annual recognition program for top dealerships in the U.S. and Canada based on consumer ratings from Dealer.Rater.com and DealerRater.ca. The dealers recognized for the 2014 calendar year will be announced in February.