DealerRater Sets Dealer of the Year Finalists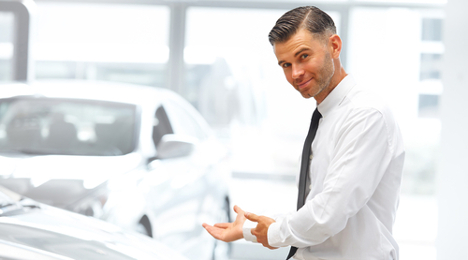 WALTHAM, Mass. -
Dealer review website DealerRater announced today the current leaders in its annual Dealer of the Year Awards Program for North America. The program awards Canadian and U.S. dealerships for distinction in outstanding customer service based on consumer reviews on the DealerRater website.
The final five dealers for each make, for those manufacturers that had more than five dealers nominated, have been selected for each country, with the final winners to be announced at the 2015 NADA Convention and Exposition in San Francisco, Jan. 22-25.
DealerRater will also introduce an expanded annual recognition program for top dealerships in North America in January, which will complement the Dealer of the Year awards.
"We are sharing the preliminary results for the 2015 Dealer of the Year awards to motivate dealers to prioritize customer service through the end of the year," Gary Tucker, DealerRater's chief executive officer, said. "We hope that this increase in customer engagement will encourage online reviews and sales. The frontrunners for our Dealer of the Year Awards Program lead by example through using online reviews to build trusting relationships with car shoppers and differentiate themselves from their competition."
The complete listing of dealers currently left in the running for the Dealer of the Year Awards in Canada can be found here.