Dealership news roundup: REIT to buy Pfaff Audi property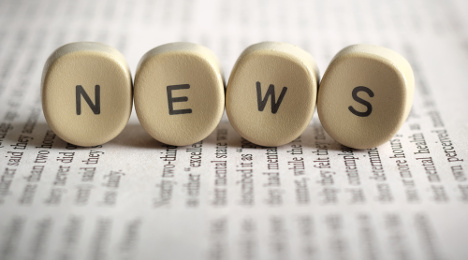 CARY, N.C. -
The Automotive Properties Real Estate Investment Trust has agreed to a deal with a third-party vendor to buy the Pfaff Audi dealership property in Vaughan, Ontario.
The purchase price of the property is $17.2 million, REIT said in a news release Monday.
"Pfaff Audi will be a strong addition to the REIT," REIT president and chief executive officer Milton Lamb said in the release. "Not only does it bring another great Audi property to our portfolio, it complements our strong presence in the key GTA market.
"This transaction is also noteworthy in that the tenant is the highly-regarded Pfaff Automotive Partners, one of Canada's leading automotive groups, thereby continuing to diversify our tenant base. Two-thirds of the capital we have deployed in our four acquisitions since our IPO have resulted in new, third-party tenancies," Lamb said.
The Toronto-area store is a 69,000-square-foot dealership built in 2006.
Mercedes-Benz Laval's new GM
Denis Bellemare, formerly the regional manager of the Eastern region for Mercedes-Benz Canada, is now the general manager of Mercedes-Benz Laval, a move that became effective Thursday.
Karen Zlatin is now the regional manager for the Eastern region. She was previously the sales operations manager of the Eastern region.
Neal Bodack, vice president of national sales, said in a news release: "When we faced management challenges at our West Island store in early 2013, we felt that Denis was a perfect candidate to take over the helm as general manager of this corporately-owned retail facility. Under his three-year leadership, dealership results soared in each and every department.
"When the dealership was sold at the end of 2015, Denis was elated to come back to his previous position as regional manager, Eastern region and to work once again with the entire regional dealer group. His experience in a retail environment gave him exceptional knowledge of the overall business and allowed him to become a stronger business advisor to the dealers in every facet of their operations. He now has the opportunity to once again put all of his skills to good use; we wish him well in his new endeavour," he said.
Bellemare added: "I guess it won't be entirely surprising for anyone to see me take on this new challenge at Mercedes-Benz Laval. As much as I still truly loved working with all of the dealers at the wholesale level, I have to admit that I missed the day-to-day minutiae and fantastic, adrenaline-charged environment that accompanied managing a fast-paced and vibrant dealership like our West Island location.
"I am, however, extremely grateful for having had the opportunity to work for Mercedes-Benz Canada in two highly exciting capacities for so many years; I am proud of what I achieved with the excellent colleagues I worked with during that time. At this point in my seasoned automotive career, I am thrilled to be joining Carole and Louise Leblanc's team at Mercedes-Benz Laval."
OpenRoad VW holds grand opening
Earlier this month, OpenRoad Auto Group held a grand opening celebration for the OpenRoad VW store. The company said the 45,000-square-foot Burnaby, British Columbia store is the largest in the region.
It opened in May.