Dealerships receive 2020 Nissan Global Award of Excellence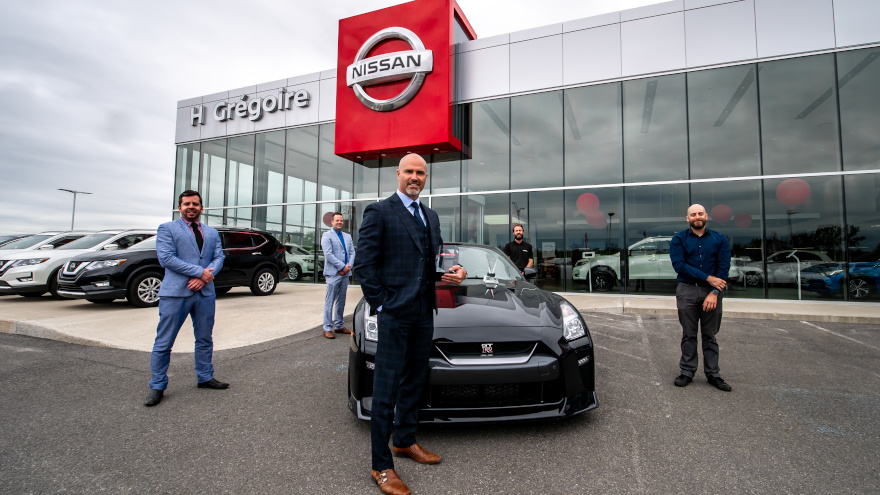 SAINT-EUSTACHE, Quebec -
The HGregoire Nissan Vimont and HGregoire Nissan St-Eustache dealerships have received the Nissan Global Excellence Award, which is based on after-sales customer service, after-service customer care, revenue growth, and market share gains.
The company says the award is "prestigious" and that a select group of dealerships worldwide receive the award in recognition of their strong customer service and above-average sales growth.
The award goes to only 131 dealerships around the world.
"We are honoured to receive this award of excellence once again this year for HGregoire Nissan Vimont, and for the first time at HGregoire Nissan St-Eustache," John Hairabedian, president of the HGregoire Automotive Group, said in a news release.
Hairabedian continued, "I would like to thank all of our employees for their dedication and exemplary work, which was instrumental in setting us apart."
Jonathan Cameron, general manager of HGregoire Nissan St-Eustache, said it was an honor to join the top 10% of dealers in Canada.
"This award recognizes the exceptional work accomplished throughout the year by our various teams," Cameron said.
HGregoire Nissan Vimont won for the second consecutive year. Guy Filiatrault, general manager of HGregoire Nissan Vimont, said the award "validates our strategy of putting the customer at the centre of our decision-making."
"Receiving this award for the second year in a row is one of the highest honours, and a very rare one at that," Filiatrault said.
Filiatrault continued, "I am, therefore, grateful to our loyal customers and all our employees, without whom this honour would not have been possible."
Nissan Canada's regional general manager for Quebec, Marc-André Sanscartier, is proud of the team's work, saying the recognition shows the strong effort of the two dealerships' staff to offer a strong customer experience.
"I am confident that this distinction will be presented again to these two dealerships in the future," Sanscartier said, adding that he believes the other two dealers in the group will also soon be eligible to share in the honor.