DealerSocket says Dealertrack tool will grow customer base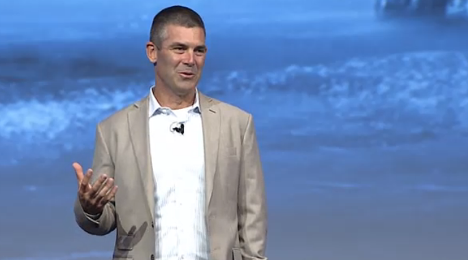 SAN CLEMENTE, Calif. -
Last week, to cap off its User Summit, DealerSocket announced a development with Dealertrack Technologies, impacting the companies' U.S. and Canadian customers.
The two technology companies entered into a definitive agreement under which DealerSocket will acquire Dealertrack's Inventory+ business in an all-cash transaction for approximately $55 million.
Dealersocket management said the acquisition will bring over 3,000 more dealers into the company's customer base.
Under the terms of the agreement, Dealertrack's Inventory+ suite of inventory management solutions, including its AAX product in the U.S. and Canada, as well as its eCarlist websites, will be acquired by DealerSocket.
Officials indicated DealerSocket's acquisition of Dealertrack's Inventory+ business and Dealertrack's acquisition by Cox Automotive are both expected to be completed by the end of the third quarter, subject to regulatory approval. They added Dealertrack's Canadian Tradetracker product and Central Dispatch are not part of the transaction with DealerSocket.
The companies also said DealerSocket's acquisition of Inventory+ is contingent upon approval by the Department of Justice in connection with the DOJ's review of the pending acquisition of Dealertrack by Cox Automotive.
Dealertrack, DealerSocket and Cox Automotive are working cooperatively and expeditiously with the DOJ in connection with its review process, according to a statement released on Thursday.
"As we work to complete our transaction with Cox Automotive, DealerSocket's acquisition of our Inventory+ business is a great result for our Inventory+ employees, customers, and our company as a whole," said Mark O'Neil, chairman and chief executive officer of Dealertrack.
"Seamlessly transitioning our Inventory+ team members and customers to DealerSocket is our top priority," O'Neil added.
DealerSocket recapped that Inventory+ can help dealers centralize and standardize the inventory management process, gain data-driven insights, and maximize profitability.
"We are pleased to be bolstering DealerSocket's comprehensive website solutions, customer relationship management and training solutions with the highly complementary inventory management services available through Inventory+," said Jonathan Ord, chief executive officer of DealerSocket.
"We look forward to welcoming the Inventory+ team to our organization and to working together to ensure a smooth transition for customers," Ord went on to say.
DealerSocket discusses why Dealertrack tool is good fit
DealerSocket CEO Ord described it as "very humbling" to have a conversation with employees last week when the technology company first announced the Dealertrack Inventory+ purchase.
Ord made that statement since DealerSocket has gone from an idea sprouted in a garage with fellow founder Brad Perry to the point where the company is making acquisitions costing more than $50 million.
This development arrived after DealerSocket added DealerFire, FEX DMS and AutoStar Solutions to its dealer technology portfolio to enhance its marketing theme of, "We are automotive."
Ord touched why DealerSocket added these Dealertrack assets when he addressed dealer clients hours after the acquisition announcement when the company hosted its User Summit in San Diego.
"One of the main criteria to acquiring companies is that we acquire teams and product lines that think the same way we do and can integrate well into our culture," Ord said during his closing address posted online here.
"To our customers, to our employees, we are so ready for the future. We are so excited about the next step in changing the world," he continued.
DealerSocket's employee and customer count jumped via the latest acquisition, which is expected to be completed by the end of the third quarter. The company added 209 employees who worked with Dealertrack to run the inventory tool.
"We've been watching that business for a long period of time," said Ord, adding that a current DealerSocket executive helped to develop the AAX product before it became a part of the Dealertrack portfolio several years ago.
"Dealertrack had the asset and did a bunch of good things with it. It's a great value proposition for us and for our customers. We look forward to integrating that inventory management functionality," he continued.
Ord said the deal brings 3,388 dealer customers into the DealerSocket family, as well.
"Some of that is overlap with our current customer base, but much of it is green field and white space where we can help all of those customers use better CRM, website and inventory technologies," he said.
Ord spent the remainder of his time on stage at the DealerSocket event thanking dealer customers for attending in hopes each one received more skills and resources to improve their businesses.
"Go back to your stores and be a change agent," Ord said.