Dealertrack buy a 'real positive' for Cox Auto Canada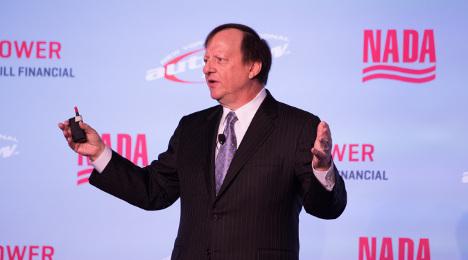 ATLANTA -
About four-and-a-half months ago, Cox Automotive announced a new position dedicated specifically to head up its Canadian operations, hiring former Kia executive Maria Soklis for the role.
When Soklis was named president of Cox Automotive Canada on May 19, Joe George — senior vice president of Cox Automotive Strategy — said in a news release the hire was just one step in a "long journey" of business growth in Canada.
It appears the latest major acquisition news from Cox Automotive — the finalization of its Dealertrack Technologies purchase last week — may be another big step in that journey.
The Dealertrack purchase is a "real positive" in terms of impact on Canadian operations, said Cox Automotive president Sandy Schwartz. But don't expect too much change overnight. There isn't necessarily a concrete game plan yet for exactly how much things will change with Dealertrack in the Canadian fold, he said.
However, buying Dealertrack certainly offers Cox Automotive a way to bring more value for Canadian dealers, Schwartz said.
"We're really, now, looking at the assets we have; this gives us more," Schwartz said in an interview with Auto Remarketing last week. "And again, that isn't for us to be big — that's for what we can offer dealers.
"So, I think it's a real positive, but I have to tell you that it's an integration work stream that's probably a little farther down the road that we're not going to tackle tomorrow," he said. "But we will look at it.
"And, you know, one of the great things about working for me is I try to stay out of the details and let the people who are much smarter than me do it," Schwartz continued. "So, Maria (Soklis) will figure out what Dealertrack has up there. The Dealertrack people will figure out what we have up there, and together we'll see what we can do to be additive to dealers in Canada and to OEMs."
Schwartz went on to share his excitement about what the Dealertrack purchase brings to Cox Automotive Canada, pointing out that while Canada might not be massive market, "it's a good market, an important market."
He gave the example of Cox Automotive's vAuto subsidiary, which has a strong presence in Canada. And just this week, in fact, Cox Automotive Canada boosted its offering in the west with Manheim Vancouver hosting its first dealer sale.
Again, the Dealertrack acquisitions seems to be another step in that direction of Canadian growth.
"I think it gives us more opportunity, but I can't tell you there's a plan that says we want to grow by this much or we want to do this," Schwartz said. "Canada is a close-knit market; it's a competitive market and (the Dealertrack purchase) gives us a better stake there, because we have more products and services we can offer to dealers."