Dealertrack Technologies & Dealer Auction Announce New Hires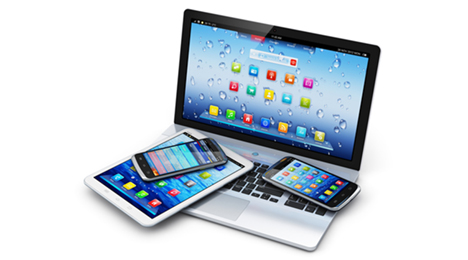 MISSISSAUGA, Ontario -
Dealertrack Technologies announced it has appointed a new head to its Canadian operations.
Named to the position of vice president and general manager of Dealertrack Canada is Michael McCarthy.
The new hire has an extensive background in financial services.
McCarthy is joining the company from Davis & Henderson, where he was vice president for lending services and, most recently, product commercialization, the company shared.
Prior to his latest position, McCarthy worked in a variety of positions for Scotiabank, including time as chief operating officer for their automotive leasing and fleet management subsidiary, and vice president of strategy for Scotia's Global Transaction Banking Group.
"Michael McCarthy's extensive management experience will help us to better position our Canadian operations for future growth and expansion, while continuing to deliver a high-level of service and support to our Canadian dealers and lenders," said Michael Collins, vice president, lender finance solutions and Canadian operations, Dealertrack Technologies.
"We are fortunate to have such a dynamic, impactful and experienced leader joining us to direct our Canadian team and operations."
Dealer Auction Picks New Operations Manager in Canada
In other news announced this week, Dealer Auction Ltd. — an affiliate of Manheim — has made a new hire to manage Canadian dealer-to-dealer digital sales platform, Dealer-Auction.ca.
Chosen to support franchised dealers who choose to conduct business directly with each other as operations manager in Canada is Gareth Walker.
Walker, who brings 22 years of auto industry with him into his new position, joined Dealer Auction in the U.K. two years ago as a business development manager
His background includes a range of sales and management roles at the dealership level, and 10 years in management with Close Motor Finance, a dedicated auto finance company, officials shared.
"This is a great opportunity to bring something to dealers in Canada that has proven to be a financial benefit to both buyers and sellers in the U.K.," Walker said.
"Getting the right team in place is vital to the success of Dealer-Auction.ca and our customers," said Clive Colyer, managing director. "I'm confident that Gareth's industry knowledge and professionalism will prove invaluable as we grow this business in Canada."
The move was made to make it easier for dealers to do business with each other and find vehicle inventory, as used supply remains tight in the Canadian Marketplace.
This tight supply trend is showing itself in the lanes, as prices rose in the lanes this summer.
In June, the ADESA Canada Used Vehicle Price Index was up after being adjusted for seasonality. Wholesale prices rose on average by about 0.2 percent month-over-month in June.
The story was much the same in July, as the updated ADESA Canada Used Vehicle Price Index rose on average by about 0.1 percent from June.
Tools like Dealer-Auction.ca offers dealers an alternative to traditional physical auction channels.