Declines in wholesale prices defy historical seasonality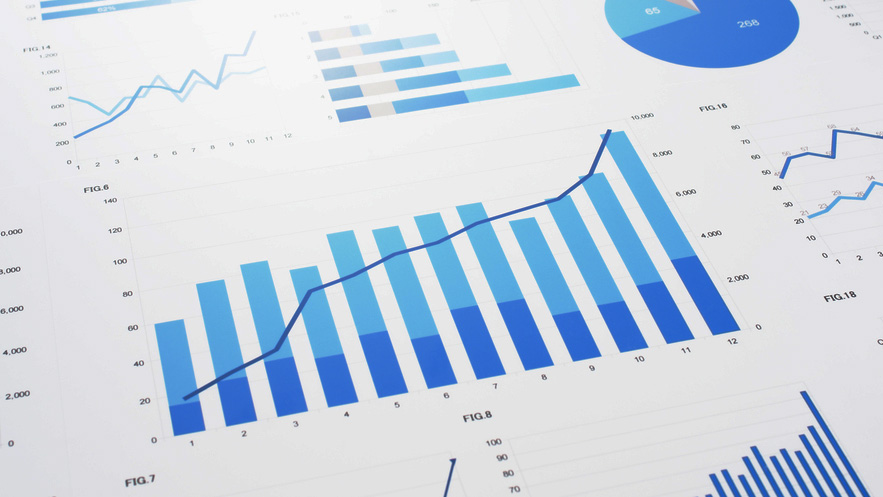 Over the past two weeks, most vehicle segment Canadian Black Book tracks saw declines that went against seasonal norms.
During the work week ending on Aug. 12, wholesale values continued to fall above seasonal rates, with an average drop of 0.34%. And for the week ending Aug. 19, wholesale values fell by 0.20%.
Once again, the larger segments saw more significant declines two weeks back. Cars dropped by 0.24% while truck/SUV prices declined by 0.43%.
The biggest drops during the week ending on Aug. 12 were seen in the minivan (down by 1.46%) and the compact van segment (down 1.28%). Only one of the segments CBB tracks saw rates increase two weeks ago. The premium sporty car segment was up by 0.05%.
Taking a look at the more recent results for last week, car segments fell by 0.05%, and the truck/SUVs prices fell by 0.34%. Five out of the 22 segments tracked saw increases last week. Small pickups (up 0.45%) and premium sporty cars (up 0.12%) saw the biggest hikes. Last week, the segments with the largest declines were compact vans, down by 0.64%, and the full-size pickups with a drop of 0.48%.
Although cars remain in high demand, keeping prices more stable, eight of the nine car segments CBB tracks showed a decrease in pricing two weeks ago. The segments with the largest decrease were compact cars (down 0.79%) and subcompact cars (down 0.68%). The near-luxury cars only fell by 0.05%.
Last week, there was a smaller decrease among cars, and four of the nice segments CBB tracks saw prices rise. Leading the pack were the premium sporty cars with a slight rise of 0.12%. The biggest drops last week for cars were the compact segment with a 0.20% drop and the near luxury cars with a decline of 0.15%.
For trucks, all 13 segments saw rate drops two weeks ago. The minivan and the compact vans once again saw the biggest decreases, followed by compact crossover/SUVs ( down 0.55%), full-size vans ( down 0.53%) and mid-size luxury crossover/SUV ( down 0.51%). Seven segments saw declines greater than 1%.
Older trucks saw the largest declines during the week that ended Aug. 12. The 0- 2-year-old models dropped by 1.25%, while the 8- to 16-year-old trucks dropped by 1.42%, — compared to just 0.55% last week. Full-size trucks saw prices dropping at a rapid rate with a 2.66% drop last week. This is larger than any of the declines seen in the early days of the pandemic, CBB analysts said.
Covering last week's truck movement, all but one of the 13 segments experienced price declines, with the compact vans leading the pack for price drops with a 0.64% decrease. The only segment to have an increase in pricing last week for trucks was the small pickup up 0.45%.
"In the retail market, the incentives are picking up, particularly on the Ram 1500's and that is putting pressure on the used market," CBB analysts said in the press release announcing the CBB index weekly results for the week ending Aug. 12.
In the used retail market two weeks ago the average listing price was consistent week-over-week with a 14-day moving average of roughly $38,000. Last week, it remained the same.
Supply is still tight for used vehicles at auction, while demand for more recent and clean used vehicles rising on both sides of the border.
Vehicles continue to be acquired from upstream channels, leaving little left for the wholesale market.
Conversion rates have varied the past two weeks, CBB said. Some observed sell rates were as low as 4% and as high as 68%, but most were in the 20-40% range.
EV update
CBB provided some interesting updates in regards to EVs in Canada in its latest index results press release. CBB analysts say that EV infrastructure is improving.
"As the key obstacles to EV adoption circle around charging your car, access to EV charging is improving in key EV markets like Quebec and British Columbia, but overall, it is not improving quickly enough," CBB analysts said.
As of Aug. 15th, Natural Resources Canada lists roughly 23,000 charging ports in 9,100 locations across Canada, CBB cited.
Elsewhere in the market, Ford, EcoPro BM, and SK On are planning a $1.2-billion EV battery materials plant in Quebec.
More companies are entering the space, as well. VinFast, an EV automaker went public, rising to value it as much as $85-billion.
CBB pointed out as well that there may be new potential supply issues for EVs.
"Awareness has been growing around another supply issue for electric vehicles, which deals with the negative side or anode of a battery's composition.
"This could bring the next obstacle for EV's as Graphite, which counters Lithium within a battery's chemistry could be just as problematic to attain supply; making up 30% of materials to build just one EV battery," CBB said.
For more on the Canadian EV market, see a recent EV update story from Auto Remarketing Canada.