'Delighting,' educating customers tied to service revenue potential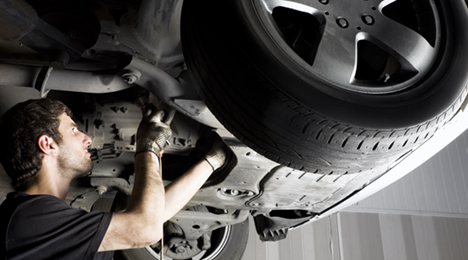 TORONTO -
Of course, most dealers realize that the happier a customer leaves the store, the more likely he or she is to come back.
That said, going the extra mile and "delighting" customers by providing an impressive service experience works to ramp up retention and also opens up pathways to significant revenue potential.
That's according to the J.D. Power 2015 Canadian Customer Service Index Long-Term (CSI-LT) Study released this week, which measures the service experience, satisfaction and intended loyalty among owners of vehicles that are 4 to 12 years old, and analyzes the customer experience from both warranty and non-warranty service occasions.
The study found that customers are a bit more satisfied when leaving the service departments at aftermarket shops than after having their vehicle serviced at an in-dealership facility.
Overall satisfaction is based on the combined index scores of the following five factors, based on a 1,000-point scale: service initiation, service quality, service adviser, service facility and vehicle pick-up.
The study found that overall customer satisfaction with dealership service departments is 731, while satisfaction with aftermarket shops is 749.
As far as study rankings go, Lexus dealerships were tops with a satisfaction index score of 809. NAPA Autopro came in at No. 2 with a score of 775, follwed by Volkwagen dealerships, which garnered a score of 772. Wrapping up the top five, Fountain Tire came in fourth with a score of 760, followed by Ford Quick Lane with a score of 757.
And among vehicle owners who said they were "delighted" with their most recent service experience and gave the experience a 10 on a 10-point scale, 93 percent say they "definitely will" return to the facility. That's compared to only 61 percent who rated their last service visit as an eight on the scale.
"This underscores the importance for Canadian vehicle service facilities to focus on providing a consistently outstanding customer experience," said J.D. Ney, manager of the Canadian automotive practice at J.D. Power. "There is a significant opportunity to improve the service experience, as just 15 percent of all service occasions in the past 12 months resulted in an overall customer satisfaction rating of 10, compared with 67 percent of service occasions rated eight or below, among whom only 40 percent say they 'definitely will' return."
The study found that almost half of owners of older vehicles exclusively chose an aftermarket facility for their service needs in the past year, while 33 percent said they only used an OEM dealer facility. The remaining 21 percent took their vehicle to both an aftermarket and OEM dealership.
"That remaining 21 percent of owners represents a key battleground for vehicle service market share and a significant revenue potential for service providers in Canada," the study stated.
Take these statistics into account:
On average, owners of older vehicles who visits a service facility at least one make 1.2 visits to a dealer and 1.8 visits to a non-dealer per year, paying an average of $232 each visit.
The study found that at an average of three visits per year, each customer represents nearly $700, making the 21 percent "battleground customers" worth more than $1.5 billion in annual potential revenue.
Key takeaways
Ney also pointed out a few key performance indicators (KPIs) dealers should focus on when trying to boost satisfaction among service customers.
The top three top three performance measures and their impact on satisfaction scores, according to the study, are as follows:
Being completely focuses on the customer's needs (+63 points)
Providing an appointment on the day desired (+56)
Providing helpful advice (+53)
Another three KPIs also provide significant opportunities for service facilities to improve satisfaction, as the study found these processes are only completed 80 percent of the time:
Having the customer speak to an adviser immediately on arrival (+43)
Keeping customers informed on the status of their vehicle (+36)
Contacting customers after the service occasion (+29)
And additional key finding from the study that dealers may want to keep in mind is consumer education is directly tied to satisfaction.
In fact, the study found that customer satisfaction and the amount spent on a service visit increase when a service adviser educates customers on additional work that may be needed. The results showed that 46 percent of owners indicated the service adviser recommended additional work. And of this group, nearly 50 percent authorized the work to be completed, resulting in an average spend of $526, compared to an average of $225 among those shoppers that were not advices of additional work.