Depreciation Heats Up As Summer Nears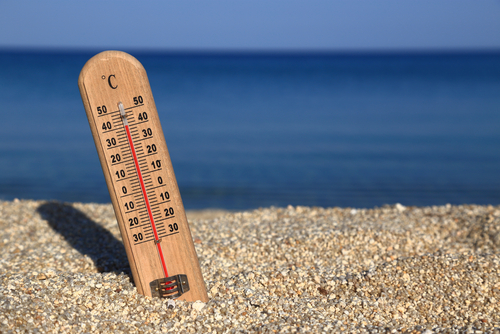 TORONTO -
Wholesale prices are still way above pre-recession rates due to short supply, but seasonality may provide some relief for dealers this summer looking to stock up on inventory.
Car and truck segments across the board took a depreciation hit in May.
This is "in line with expected seasonality," said Geoff Helby, ALG Canada regional director, in his commentary on the ADESA Canada Used Vehicle Price Index movement for May.
The Index was unchanged from May after being adjusted for seasonality, Helby said, but all price movements by segment were negative in May.
Midsize cars declined at the fastest rate, Helby reported; in May, prices for this segment were down 10 percent, or $975. At the end of the month, the average asking price for a midsize car at auction was $8,756.
This segment was followed by minivans with a 6.6-percent (or $705) decline to rest at an average price of $9,995, according to the ADESA Index.
Compact SUVs also took a bit hit, falling in price by 5.9 percent (or $794). The average price at auction for a compact SUV in May was $12,737. Next up were midsize SUVs (down 1.8 percent or $270), mid-compact cars (down 0.8 percent or $65) and full-size pickups (down 0.3 percent or $60), respectively.
Trucks continue to perform better when it comes to price retention than there smaller counterparts.
The Manheim Canada Used Vehicle Value Index reflected this same trend.
The Manheim Index was down 2 points from April to rest at 111.4. And all segment categories showed negative price movement with the exception of pickups, which went up nearly five points on the Index.
The compact car category saw the biggest drop, falling 8.1 points on the Manheim Index.
Next up were vans and SUVs, which both saw a 2.2-point decline. Sports cars (down 1.8 points), luxury cars (down 1.8 points), full-size cars (down 1.1 points) and midsize cars (0.9 points) also experienced price depreciation last month.
June Residual Update
As for how used prices are faring this month, Auto Remarketing Canada took a look at value retention date for four-year-old vehicles from Canadian Black Book.
And it seems May trends are sticking around as weather warms up, with the larger models outperforming the car segments.
For example, full-size pickups and small pickups, as well as the full-size luxury SUVs are holding their value the best out of all segments this month. Full-size pickups are retaining 50.3 percent, while small pickups are retaining 50 percent of their value. And full-size luxury SUVs were ahead of the pack, with a 52.9 percent retention rate.
The next in line are the compact luxury SUVs (48.9 percent) and midsize luxury SUVs (49.5 percent).
On the other end of the spectrum, the full-size car segment is seeing the most depreciation this month, retaining only 33.7 percent of its value.
Also performing poorly this month are the subcompact cars (39.9 percent), midsize cars (39.8 percent), premium luxury cars (39.9 percent) and luxury cars (39.2 percent).