DesRosiers: 2014 'Year of the Light Truck'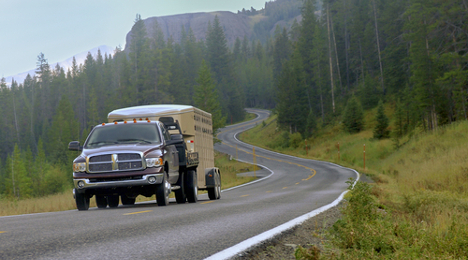 RICHMOND HILL, Ontario -
The used market isn't the only facet of the Canadian automotive industry where trucks reign supreme. According to the Market Snapshot from DesRosiers Automotive Consultants Inc., the numbers from 2014 reflect the same trend in the new-vehicle segments.
Overall truck sales eclipsed one million units for the first time ever, according to the report, while also accounting for 58.7 percent of the entire market. The Ford F-Series remained the stalwart champion of the Canadian market, with 126,277 units sold last year. The number two truck – the Ram Pickup – even outsold Canada's favorite passenger car, the Honda Civic, by 34 percent, with 88,521 and 66,057 units sold, respectively.
While truck sales, as a whole, were up 11 percent year-over-year, they had a solid December with a 19.5 percent increase year-over-year. Although passenger vehicles also had a December increase, of 10.7 percent, their year-long results saw a decrease in sales of 0.1 percent compared to 2013.
According to DesRosiers, it's unclear whether or not lower gas prices had anything to do with the changes in sales.
"Large sport utility vehicles were up 61.8 percent in December, three times their growth rate earlier in the year," said Dennis DesRosiers, in his company's report. "However, at the same time, some of the most fuel efficient vehicles in the market, subcompact cars, also had a relatively strong month. Obviously it is too early to say if lower gas prices will lead to a long-term change in the mix of vehicles bought by Canadians, and the impact of this dynamic will likely vary greatly by segment and by region."
Several other vehicles had a big year in Canada. Compared to 2013, the Nissan Rogue showed the biggest improvement, breaking into the top-10 trucks sold with a 70.8 percent increase in sales in 2014. In the passenger-vehicle market, the Hyundai Accent saw a 22.7 percent year-over-year increase in sales. Overall, total sales in Canada increased 6.1 percent in 2014, increasing to 1,851,373 total units (1,087,581 trucks, 763,792 passenger cars).