Dilawri, Milan's Rossocorso partner to create new North American racing team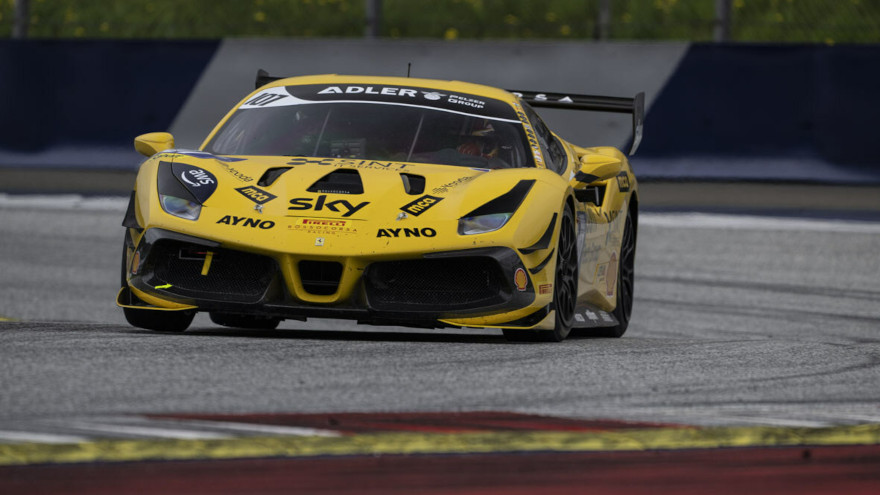 There's a new North American racing team on the horizon. The Dilawri dealership group and Rossocorso Racing, known for its role in Ferrari Challenge Europe, are teaming up to form the new team: Dilawri Rossocorsa.
The new team will be racing in the U.S. and Canada during the 2024 Ferrari Challenge North America and Club Challenge. The tour starts with the first race of the season: Round 1 – Circuit of the Americas, scheduled for April.
And later in 2024, the two companies will be looking to expand its partnership with Ferrari via membership of programs organized by Attività Sportive GT.
For Dilawri, the dealer group said in a press release that this venture illustrates the dealer group's "commitment to its partnership with Ferrari."
"Having the right partner is vital to the success of any new venture, and we are thrilled to be joining the world of Ferrari Challenge racing with one of Europe's best," said Kap Dilawri, co-founder of Dilawri, in a press release.
A Ferrari dealership actually recently marked the dealer group's foray into the U.S. last year with the purchase of Ferrari of Washington.
Ferrari of Washington will be the official supplier of drivers, customers, and parts for the Dilawri Rossocorsa team, the companies said.
The team will also have its own full complement of service technicians.
Rossocorsa Racing is a legacy sports division of the Rossorcorsa dealership, which was launched in Milan in 1994.
So far, Rossocorsa Racing has claimed 15 drivers titles and 6 titles at the Finali Mondiali Ferrari.
"Rossocorsa Racing has a proven record of excellence on the track, and we wish our team success in building on that legacy during its first season," said Ettore Gattolin, Dilawri's vice president of U.S. operations.
The pair contend their knowledge of racing, high-performance vehicles, track events and related products and services makes them "uniquely positioned" to support Ferrari of Washington racing.
The companies haven't officially collaborated before this venture, but in the past, Rossocorsa Racing has supported Dilawri-affiliated drivers at racing events in Italy.
"From our first discussions, it was clear that our shared values, dedication and drive made Dilawri and Rossocorsa Racing a natural fit for this partnership," said Andrea Zadra, CEO of Rossocorsa Racing and Dilawri Rossocorsa's inaugural team lead. "This joint venture will allow us to establish ourselves as a force to be reckoned with in North American motorsports — a first for both organizations, and an exciting next step."