Dilawri opens 5th Volkswagen location in Canada, 68th dealership nationwide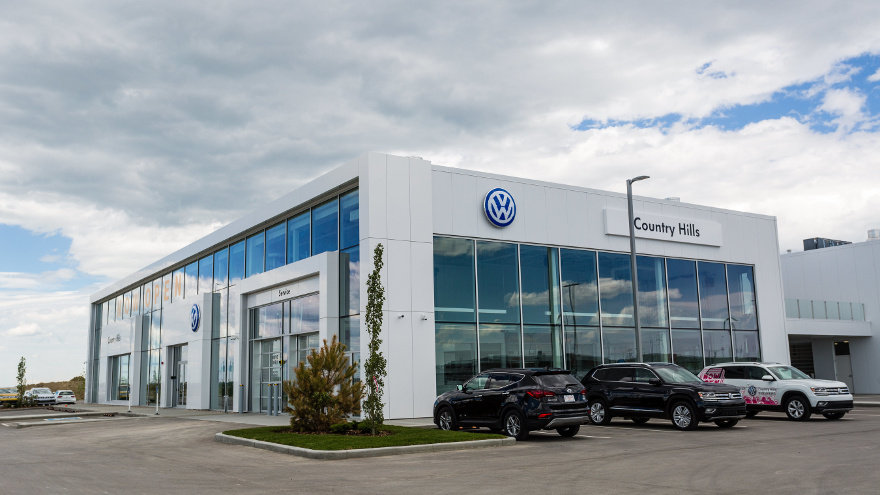 CALGARY -
Dilawri Group of Companies announced the opening of its fifth Volkswagen franchise and 68th dealership in Canada.
The automotive group's latest dealership addition, Country Hills Volkswagen in Calgary, was designed in accordance with the latest VW global "White Frame" image program, according to Dilawri.
In addition to two delivery bays, 15 mechanical service bays and a six-car service drive-through, the new facility provides a 10-vehicle showroom with a home-theatre room and customer lounge featuring leather seating, complimentary snacks, Starbucks coffee and free Wi-Fi.
"We couldn't be more pleased to announce the opening of our first Volkswagen dealership in Alberta," said co-principal director at the group Tony Dilawri. "We are very proud to have been selected by Volkswagen Canada to represent the brand in the North Calgary market area.
"We look forward to servicing the loyal Volkswagen customer base and showcasing Volkswagen's lineup of attractive, safe and technologically advanced vehicles at this new world-class facility."
Additionally, the new Country Hills Volkswagen facility was constructed to include environmentally friendly technologies, according to Dilawri.
Along with installing LED light fixtures for reduced facility power consumption, Dilawri said the new location has energy efficient floor-to-ceiling glass and 14 in-ground vehicle lifting hoists powered by water and compressed air, rather than oil.
"This dealership has been carefully planned to embrace the Volkswagen brand experience, and we are truly excited to share this experience with the local community," added group general sales manager Christopher Sage. "We have assembled a remarkable team of dedicated individuals who are eager to provide an exceptional sales and service experience to both existing and new customers to the brand."
Edited to correct spelling of Dilawri.