Dilawri uses interactive app to fight distracted driving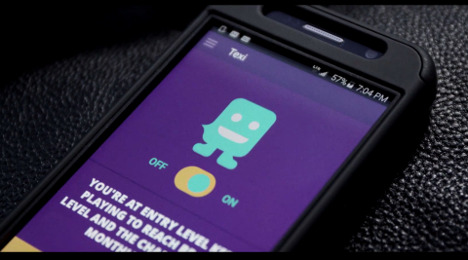 TORONTO -
4 million.
According to statistics shared on the Canadian Automobile Association's website, that's how many car crashes in North America involve distracted driving annually.
Citing 2011 data from Alberta Transportation, CAA says the likelihood of an accident is three times higher for a driver who is distracted.
And The Dilawri Foundation — which is the charitable organization of the Dilawri Group of Companies, a 58-store dealership group in Canada — is aiming to curtail this problem through "positive reinforcement." And a bit of fun.
Enter "texi," a mobile app the foundation launched in January that incentivizes safe through contests and prizes.
Here's how it works, according to a news release when the product was launched:
The driver turns the app on before he or she begins driving. The user earns a point for each minute he or she drives without using the phone. The app auto-responds with memes — which can be pre-selected by the user — to texts that come in while the app is activated to let the person sending the text that the user is on the road.
Users are entered into prize drawings each month.
The size of the potential prizes increases based on how many points the driver has. The points system resets on the first of each month.
As of mid-July, there had been more than 5,000 downloads of the app, said Rosita Chakardan, who is the director of The Dilawri Foundation and the national marketing and public relations manager for the Dilawri Group of Companies.
"Distracted driving has become a serious issue on Canadian roads with the number of associated accidents on the rise. With a new generation of Canadian drivers on our roads, The Dilawri Foundation wanted to provide free access to a reliable, fun and easy-to-use tool that rewards safe driving," Chakardan said in an emailed Q&A about the texi program.
"Considering our connection to the automotive retail space, we have a sense of duty to actively participate in helping our communities develop healthy driving practices," she said.
When foundation founders Tony, Kap and Ajay Dilawri began putting together ideas for a campaign to help reduce distracted drivers, a big part of their focus was offering "positive reinforcement" for driving safely, rather than taking a "policing or punitive approach," Chakardan said.
The foundation spent more than a year developing and testing the app, then launched texi in January.
It largely is aimed toward millennials to get drivers practicing safe driving from the get-go, she said.
"For this reason, the tone and function of texi are social, fun and incentive driven. Staying true to this demographic, our campaign launch was primarily focused on social media through vibrant and fun images and videos," she said.
Its prizing partners including TELUS and Kernels Popcorn. The foundation also received financial support from development partners like TELUS, TireLink, autoTRADER.ca and Snap-on.
Dilawri's dealerships are also getting involved.
"Dilawri dealerships have been an integral part of driving awareness of the texi campaign. texi is being supported by our dealerships through in-store collateral, vehicle branding and web presence," Chakardan said. "As the largest automotive group in Canada, the in-store and online approach to raising awareness has been very effective given our group's volume of showroom and online traffic."
Looking forward, Dilawri's goal with texi throughout 2016 is largely to continue boosting awareness, she said.
"The Dilawri Foundation's ultimate goal is to positively affect as many Canadians as possible through incentivizing good driving habits," she said. "The core focus over the next year is around growing the awareness of texi as a free solution to distracted driving."