DRIVING INSIGHTS: Canadians' attitudes toward buying cars online have changed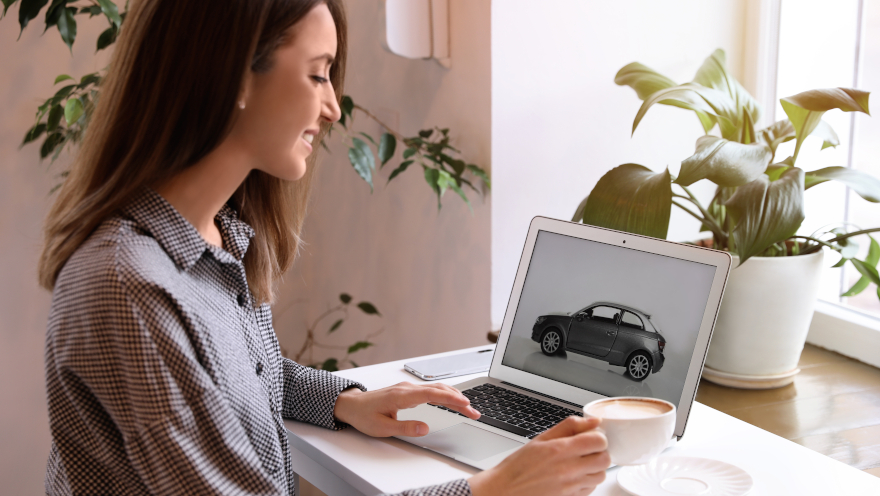 LONDON, Ontario -
When we first asked car buyers if they would like to buy their next vehicle online, it was late 2019 and only 12% of Canadian used-car buyers were ready to buy entirely online. Since then, the process of buying a vehicle has changed substantially.
Dealerships have even found themselves having to operate "by appointment only," serving as a catalyst for many stores to adopt additional online shopping tools. At the same time, Canadians have embraced online shopping with curbside pickup becoming a part of their everyday lives.
So, are Canadian car buyers finally ready to buy a car entirely online?
Customers still aren't ready to purchase online
CARFAX Canada Driving Insights surveyed over 2000 Canadians who had recently bought a new or used vehicle, many of those that purchased with these new buying conditions. Even with consumers purchasing more products online, interest in buying vehicles entirely online decreased since 2019.
Only 8% of Canadian car buyers, new or used, want to buy their next vehicle online and have it show up at their door; the remaining 92% would still prefer to buy a vehicle in the dealership. While there have been vast improvements to how consumers can buy and shop online, car buyers want the experience of shopping in a dealership now more than ever.
Does age make a difference?
When it comes to buying vehicles online, another common question is whether buying online is an opportunity to attract younger car buyers. After all, they've had the ability to shop online their entire life, so buying a car online may be more natural to them.
Age does play a small factor with interest in buying online, but it peaks with 12% of new-car buyers, ages 18-24, being interested in buying online. On the other hand, only 6% of the 55-plus crowd are interested in buying new or used online. Interest does vary slightly by age, but the results are not actionably different.
Buying online is still a niche
Changes to how we lived and shopped throughout 2020 have not impacted Canadians' interest in buying cars directly online. In fact, we see that car buyers may even miss the dealership, with fewer wanting to buy online than in previous years.
With less than one in 10 car buyers wanting to buy completely online, regardless of if they're buying new or used, there is an opportunity here but it is still a niche. This likely means that our current approach to online car buying hasn't gotten customers past their desire to see and drive a car in person, and to get some help from a salesperson.
Even when it's not as convenient, going to a dealership and experiencing a vehicle firsthand is still an essential part of the process.
Drew Harden is manager of customer experience research & insights at CARFAX Canada
Driving Insights is an information series designed to help used car dealers better understand the motives and behaviours of Canadian used car buyers. The research, designed by CARFAX Canada and executed by Dynata, is based on the most pressing questions of dealership management and staff across Canada, answered through a national survey of 1,000 Canadians who recently bought a used car from a dealership. If there's a question you'd like us to address, email insights@carfax.ca and we'll get you some answers!