DRIVING INSIGHTS: Is it time to change how your team handles sales & finance?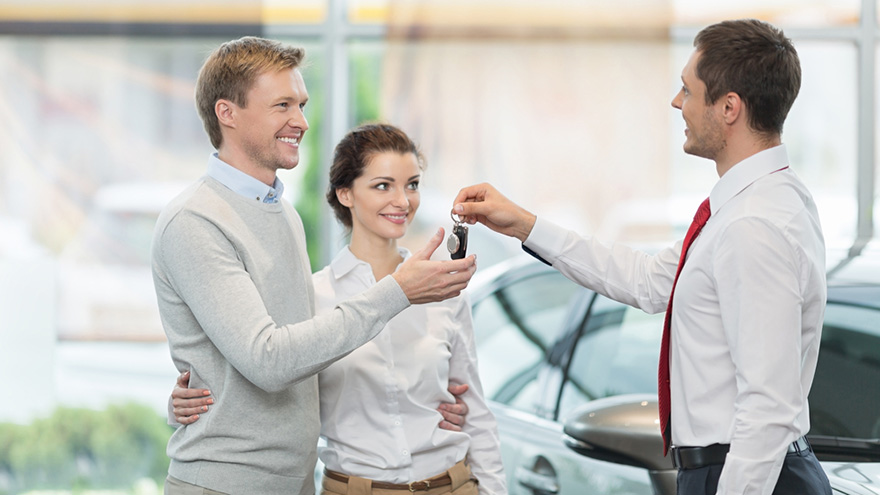 LONDON, Ontario -
Today, the typical vehicle buying process means that customers may spend hours building a relationship with a salesperson, only to be handed over to a business manager once they've finally worked out a deal.
Plus, we know the wait time to get in front of a business manager can tank your customer's experience. CARFAX Canada Driving Insights surveyed over 2000 recent new and used vehicle buyers and found that:
Among customers who wait less than 15 minutes to talk financing, 48% rate their financing experience as excellent.
If the wait they experience is longer than 15 minutes, only 27% rate it as excellent.
There is plenty of discussion around having a single person handle the entire buying process which would reduce wait time and allow a salesperson to build interest in additional products during the sales process. But before you change the structure of your team, the question still remains: what do your customers want?
Do your car buyers want to work with one person?
When it's time to hand a person over to financing, customers are divided on if they want a single salesperson to handle their entire transaction. Among recent car buyers who financed their purchase, 54% want one person to handle sales and finance during their next vehicle purchase, while 46% want to buy a car from a salesperson, then work with someone else for finance.
The story remains the same even if you look at new and used buyers separately, as well as customers who purchased from a franchise or independent dealership.
Working with a single salesperson will make a lot of customers happy, but not all of them.
Why are customers divided about this?
A vehicle buyer's desire to complete their entire transaction with one person or separate sales and finance comes down to the customers preference between convenience or simplicity.
The customers who want to work with just the salesperson told us that it was easier to deal with one person, and they liked the convenience of all their paperwork and all their negotiation being handled at the same time. For customers who still want to buy their car with salesperson then visit the finance office, they don't want to overcomplicate the car buying process by trying to do everything at once; plus, they want to be sure they're working with a finance expert.
Experience matters most
Moving the entire sales and finance process to one person has a lot of potential, with half of your future customers being interested in only working with one person. However, considering that customers are focused on either convenience or simplicity, the number of people involved in their purchase may not be nearly as important as catering to these underlying needs.
Through a smooth handoff, two people can still provide a convenient process. Likewise, through taking things one step at a time and keeping up on training, one person can still provide simplicity and expertise. Go with whichever number of staff means your store can identify which kind of purchase experience a customer needs, and successfully deliver.
A great experience is a great experience, regardless of how many people it takes, although be sure to keep those handoffs to less than 15 minutes.
Drew Harden is manager of customer experience research & insights at CARFAX Canada
Driving Insights is an information series designed to help used car dealers better understand the motives and behaviours of Canadian used car buyers. The research, designed by CARFAX Canada and executed by Dynata, is based on the most pressing questions of dealership management and staff across Canada, answered through a national survey of 2,000 Canadians who recently bought a car from a dealership. If there's a question you'd like us to address, email insights@carfax.ca and we'll get you some answers!