DRIVING INSIGHTS: The path to selling more certified pre-owned vehicles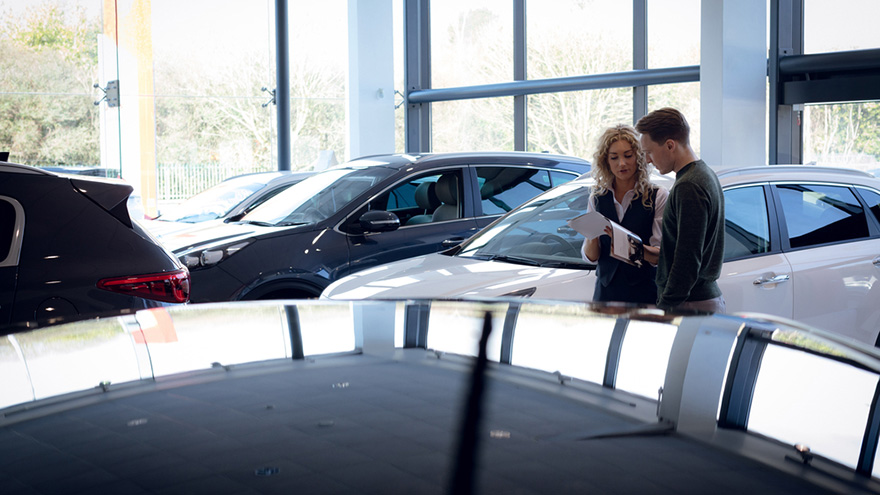 LONDON, Ontario -
Certified pre-owned programs offer a great opportunity to increase your gross. However, the word certified means different things to different people, which creates confusion for customers and challenges for dealerships. What does a customer really want when they're looking to buy certified, and how can you make your certified vehicles stand out?
Through our research, Driving Insights has learned what certified buyers want, how to bring more of them into your dealership, and how to help undecided customers realize a certified vehicle is right for them.
Certified pre-owned customers are made, not born
Most customers become convinced that CPO is right for them during their shopping process.
Only 28% of CPO buyers start their search exclusively looking for a CPO vehicle — the remaining 72% are interested in a variety of vehicle options, then decide on buying CPO towards the end of their car buying journey.
What makes a customer decide on certified pre-owned?
When considering all the features that come with CPO, buyers rate the thorough inspection as most important. Knowing the vehicle has passed the inspection assures consumers that, although the vehicle is used, it is in top current condition.
After that, customers are more interested in the increased confidence and peace of mind CPO gives them about their vehicle choice, and the belief that the vehicle is in better condition overall than a regular used car.
The CPO is greater than the sum of its parts
Buyers want CPO because buying a used car can be scary, and CPO provides confidence that they're driving away in a vehicle that is a better choice than a regular used car.
This means that while the various components of a CPO program are important, what really matters is the overall feeling the CPO program creates.
To bring more CPO customers into your dealership or convince someone that CPO is the way to go, bring out the inspection and explain the program in a way that shows how all your CPO features come together to mean they'll drive away feeling confident about their decision.
Bonus: When price is more important than confidence
Ok, so what if you've tried all this and the customer still wants a regular used car?
Despite the confidence CPO programs provide, there are still customers who aren't interested in the peace of mind created by CPO and prefer to pay the lowest price possible. How can you change their minds?
When a regular used car shopper decides to upgrade to CPO, it's because they realize that CPO vehicles are in better condition. And better condition now means spending less money in the future. Educate these price-sensitive customers on how much they could save in the long run by buying a vehicle that has met stringent certification requirements and passed your inspection. They're not paying more, they're getting a better value.
Drew Harden is manager of research & insights at CARFAX Canada. Driving Insights is an information series designed to help used car dealers better understand the motives and behaviors of Canadian used car buyers. The research, designed by CARFAX Canada and executed by Dynata, is based on the most pressing questions of dealership management and staff across Canada, answered through a national survey of 1,000 Canadians who recently bought a used car from a dealership. If there's a question you'd like us to address, email insights@carfax.ca and we'll get you some answers.